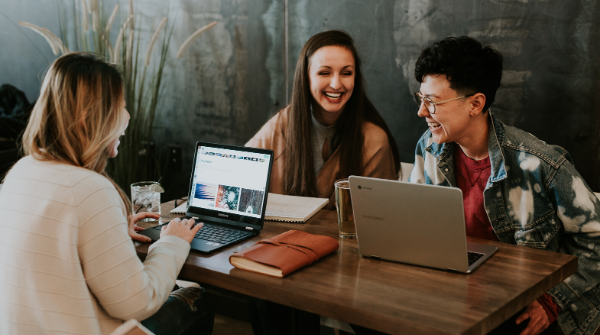 53% of UK employees lack necessary Digital Skills for their job.
Recent research conducted by 'Gov.uk' shows that employers are finding it growingly difficult to fill more than one-third of jobs due to a lack of the needed digital skills amongst applicants. Although the UK IT industry has grown at a rapid rate there is still a shortage of basic digital skilled employees which are competent in areas like 'Microsoft Office applications' and 'Outlook email'.
The 'Gov.uk' report states that over 53% of current employees lack the essential digital know how for their role, whilst in 2018 1.8 million people were found to have the highest level of digital capability. It is clear to see the gap in the digital skills of the UK workforce is vast, whilst 1.8 million of the population are over achieving constantly in the IT field, the majority are lacking in even the most basic skills to stay up to date.
Digital competency is vital in almost every job role. As companies begin to implement technology into their day to day operations, the employees must follow suit by staying up to date with the necessary training and information.
To this date 44% cannot set privacy and safety settings on work-related social media accounts, 40% cannot distinguish between safe and un-safe popups and links and notably 38% cannot navigate the internet to find information that helps with problem solving.
An employee which has digital competency based skills are said to be 50% more likely to be able to manage and improve their health, 53% more likely to be able to save money and 73% more likely to be able to improve job prospects.
Martin Calvert, Director of digital marketing at Blueclaw says "We work in a very technical industry, with a lot of specialist software and tools, so we don't expect new team members to know everything." It is important that when new technology is introduced into a business, that the required training is also available for the employees that require it.
There are various training methods which can be used to help your employees learn the required digital skills. It is best to "Focus on what matters", it can be very daunting when a new piece of software is introduced, but as much as 60% of the features are never used so It is important to focus on the areas which matter for that employees job role.
It can also be a good idea to assign employees who are comfortable with the technology as 'Training Leaders' this way issues regarding the technology can be directed to said employee.
If you would like your HR management to be digitally upgraded, contact us today to enquire about a free trial on the latest HR technology.
Email: contact@onehrsoftware.com
Phone: 0845 509 6854
Tweet: @oneHR_
Back to News