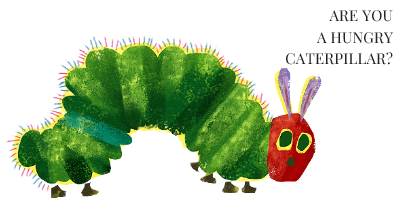 If you're leaving at 7am, then not getting back home until gone 7pm, snacks are essential for you to take to work. This is where bad habits can start, often we go for quick and easy snack fixes to perk us up or we go too long without, get in from work and want to eat the whole house!
This week's blog will consider swapping some of the usual naughty yet tempting treats with a still satisfying, healthier approach which will in the long term reduce sleepy employees, emergency sugar cravings and caffeine binges. Below are some explanations as to why we turn to coffee, sweets, chocolate and bread along with some alternatives.
Coffee
Most people dash to the kitchen and make a good, strong coffee before they even sit at their desk. Before long, you have one daily, then another mid-morning, one early afternoon, and finally one before 5pm – that is easily 4 cups in the office alone. Coffee dependence usually becomes apparent when individuals who usually drink several cups of coffee per day, suddenly stop, then feel withdrawal symptoms. Caffeine, found in drinks such as coffee, stimulates the central nervous system and keeps the brain alert; it helps us to combat fatigue and tiredness.
Everyone's body processes caffeine at different rates, according to the Boots WebMD caffeine comes in and out of the body relatively quickly, it is processed mainly through the liver. Consuming a cup of coffee in the morning means it should be out of your system by the time you go to bed, whereas if you have it later in the day it may interfere with your sleep. Imagine the effects of the four cups I mentioned before! The most common withdrawal symptoms are; a headache, fatigue, anxiety, irritability, depressed mood and difficulty concentrating.
In considering the physical implications above, then that the price of a coffee from a well-known coffee house can be around £3.50 per single drink. It can be a very expensive habit to get into – not to mention the sweet temptations in the glass cabinet whilst you queue, you could now be spending over £5. Now, imagine you do this every morning before work, plus on a car journey over the weekend – that is £30 per week you are wasting on a short term concentration fix that could do more harm than good. The final nail in the coffin – coffee stains your teeth! According to an article by Wendy J. Woudstra on the Colgate website "pigments from dark-coloured drinks such as coffee, tea, and soda can become embedded in those cracks and ridges and, if the proper steps are not taken, can cause permanent, yellowing stains on your teeth".
The Swap – limit your coffee intake per day, you could try herbal alternatives if you fancy something hot, if not you cannot go wrong with water, your body will thank you!
Sugar
In general, we consume too much 'free sugar'; these are the sugars added to food or drinks, they can also be found naturally for example in honey & unsweetened fruit juices. Most foods with added sugars can be high in energy, providing us with more calories than we need. Taking in more calories than we burn off, obviously leads to weight gain. The NHS Livewell Food Guidelines states that "free or added sugars shouldn't make up more than 5% of the energy (calories) you get from food and drink each day. That's a maximum of 30g of added sugar a day for adults, which is roughly seven sugar cubes" our energy come from other food groups and in balance.
The Mail online says "crisps and chocolate bars will need to become [a] once or twice-week luxury". Many offices find themselves all partaking in a "naughty snacking" culture.
The Swap – limit free sugar intake to the weekends (still in moderation though). To begin with just look at what you are eating, many of these sugars are hidden in supposedly 'healthy snacks', if you notice one of your favourite mid-morning nibbles is sky high in sugars then swap it for something less sweet. Try some fruit and nuts instead, they are much slower release in terms of energy.
Chocolate
According to Science: How Stuff Works, eating chocolate is a hedonistic pursuit, meaning to provide pleasure and drive away pain. Nigella Lawson, when interviewed in 2008 commented that chocolate on Valentine's Day (14th February, is this Sunday) "gives a feeling that's meant to be comparable to the feeling you get when you fall in love… it's like giddiness, feeling of excitement, feeling of attraction. So, in other words — perhaps without knowing it — we're giving people a love drug". Apparently there's more than one psychoactive drug in chocolate that triggers endorphins, one of these being caffeine.
Now to a big debate, Milk Chocolate vs. Dark Chocolate… Livestrong states that "Cocoa, which is used to make both milk and dark chocolate, contains flavenoids called flavan-3-ols, epicatechins and procyanidins, which act as antioxidants in the body. The higher the concentration of cocoa in the chocolate, the higher the amount of flavenoids present in the chocolate…" Dark chocolate contains more than 60% cocoa, "a small amount of sugar and vanilla along with cocoa liquor, cocoa butter and cocoa powder, while milk chocolate contains [less cocoa] along with milk and more sugar". This is not rocket science – dark chocolate is better for you, but as with anything, in moderation.
The Swap – try having dark chocolate as your pick-me-up over the milk variety. If you don't like dark chocolate, why not say to yourself to only have your milk chocolate at the weekends, or on a Friday afternoon?
Bread
We've all heard "No Carbs Before Marbs", an instant no-no in your standard diet is to completely rid your intake of bread (particularly the white variety). But as I wrote in oneHR Weekly, a key fall for many who are dieting is that they completely cut carbs altogether, resulting in major mood swings and a rumbly tummy all day.
The BBC iWonder website says "Counting your calorie intake is a good idea if you want to lose weight. But of course it's not just carbohydrates that pile on calories: it's more likely to be the fat we add to the carbs that does that. So simply cutting out carbohydrates, especially the less processed ones like wholemeal bread, may not be the healthiest way to diet." It should not come as a shock that white bread and refined grains don't give optimum nutritional value, white bread is known as a complex carb and is converted mainly into sugar in the body.
The Swap – instead of having a standard, ready sliced white loaf, why not try a wholemeal pitta or wrap? They are lighter than sliced bread, yet still provide you with fibre and B vitamins you need. Look for foods with a low to medium glycaemic index for your daily carbohydrate intake, these are more useful to your body; e.g. lentils and black beans are lower than rice cakes and pearled barley, your body needs both to maintain energy levels.
Finally, determination and willpower are instrumental here for being more food-wise. Making slight changes to your daily intake of food groups could benefit you in years to come. You need to feel full and satisfied to be able to concentrate and communicate the best you can all day. For some snacks we would definitely recommend Joe Wick's book Lean in 15 for great meals and snacks to save you from grazing like a hungry caterpillar!
Back to News