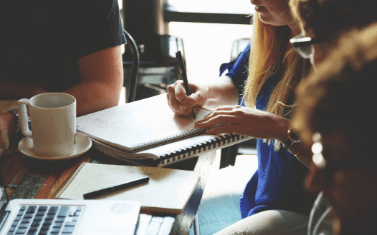 Is your colleague working hard enough?
Within an office it is vital that everyone works hard enough and pulls together in order to reach a common goal. If colleagues do not work with each other or not hard enough it can lead to low morale within the workplace.
In a recent survey conducted by CV-Library it was found that more than 50% of workers within the UK believe that their colleagues do not work hard enough. The study explored the topic of workplace relationships and how people feel about their co-workers. Following the survey the results showed that a lack of effort from people within the team is a real issue for UK workers and also another factor that raised concern was pay rises which was found to be a continuous cause of jealousy.
It is thought that more than half of professionals are in the office with someone that they do not like or find it a challenge to work as a team with. This therefore leads to an unpleasant atmosphere within the office with 34.4% of employees stating these factors as the main reasons for creating a negative feeling within the workplace.
The Founder and Managing Director (MD) of CV-Library said that with a high level of professionals stating their colleagues as being lazy, the survey results are a cause for concern. These results show the negative effect that this can have within a business as "this can be demotivating, unfair and frustrating for employees. What's more, the negativity that professionals are reporting is bad news for both workers and businesses".  Following on from these comments made by the MD of CV Library he also said that "if you're facing negative or difficult colleagues who make you want to leave your role, or cause low morale and a bad working environment, it might be time to discuss these feelings with your manager".
It is crucial to have positive working relationships in order to increase productivity but also for career opportunities and socialising purposes, to quote the old phrase "a happy office is a productive office".
The survey found that 88.9% of respondents said that no matter the circumstance they would support their colleague, however 25.5% of them said that they would be jealous if a co-worker was to get a pay rise or promotion. Additionally, more than 33% of survey respondents admitted to talking about salaries with co-workers and a further 37% revealed that they experienced jealousy if they were not payed as much as other members of staff.
The survey discovered what the effects of not hard working and negative co-workers are:
Wanting to leave the company – 45.5%
Low morale across the team – 18.5%
Dreading going to work – 14.9%
If you have any questions regarding this article then please do not hesitate to contact one of our oneHR team members:
Email: contact@onehrsoftware.com
Phone: 0845 509 6854
Tweet: @oneHR_
Please follow and like us:
Back to News