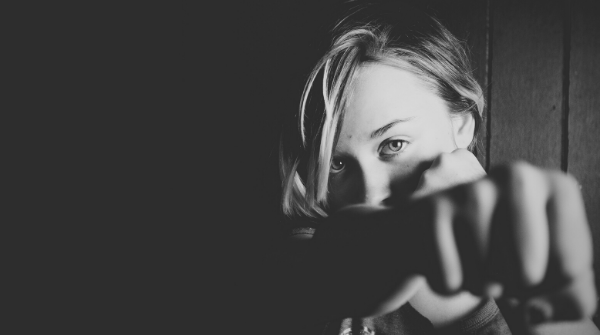 How to tackle cyber-bullying in the workplace.
According to a survey completed by Ipsos MORI and Kingston Business School, cyber-bullying in the workplace is on the rise. Shockingly the most common found instigators are men and line managers and the most affected by cyber-bullying are women. It is no surprise that cyber-bullying has increased in recent years with the mass adoption of social media platforms like Snapchat, Instagram and Facebook, but how can employers stop this affecting their staff?
To deal with the surge of usage on social media sites, the 'Equality Act 2010" included several updated articles of legislation to help protect employees from the dangers of cyber-bullying. One such update was on further harassment protection. The Equality Act 2010 defines harassment as "Unwanted conduct related to a protected characteristic that has the purpose or effect of violating an individual's dignity or creating an intimidating, hostile, degrading, humiliating or offensive environment for the individual", this would cover both real-life harassment and cyber-bullying harassment.
An act of cyber-bullying can only be brought to a tribunal for a dismissal claim if they fall into one of the nine protected characteristics, these are, "age, belief, disability, gender reassignment, pregnancy, marriage, race, religion and sexual orientation." Although, if not defined in one of these characteristics, a failure to protect employees from cyber-bullying can still leave an employer liable from their worker's actions under the "Protection from Harassment Act 1997, even when no protective characteristics are held.
Protection of employees from cyber-bullying also falls under the "Safety at Work Act 1974" which states a requirement for "all employers to provide a safe place of work, for all workers". A failure to address cyber-bullying in the workplace would, therefore, break this act.
Recently there have been various examples of Cyber-bullying in the workplace. The "Otomewo v Carphone Warehouse Ltd took place when staff members took their manager's phone and updated his Facebook status to, "Finally came out of the closet. I am gay and proud". This lack of knowledge surrounding what is the correct procedure around cyber-bullying, cost both employees their jobs.
What can employers do to help?
A positive aspect of cyber-bullying and social media is the stance the platforms themselves hold on this issue. Facebook and Twitter have procedures in place to prevent harassment and trolling online to protect their users. Twitter have integrated filters which will remove abusive or unacceptable tweets and have also introduced features to ban users which frequently tend to troll others. Facebook's cyber-bullying protection involves a reporting tool which can report any form of content they see fit and therefore can remove it from their own timeline.
Although social networking sites are doing their part in limiting the power cyberbullies have, it is also important employers have procedures in place to limit them also;
Taking a closer look at workplace communication – Whilst keeping an eye on employee communication at work can have its benefits, it is important that employers make sure to stay on the correct side of the 'Data Protection Act'. It is important that you the employer has the correct information between tackling cyber-bullying and yet still protecting your employees' privacy.
Make it easier to report online abuse – Making a similar reporting process to face-to-face harassment/bullying will encourage employees to report inappropriate content or social media misuse. It is important to act upon cyber-bullying reports promptly and to have a consistent cyber-bullying disciplinary action similar to other forms of disciplinary cases.
Keeping your social media policy up to date – Social media changes frequently, and as it grows and gains more users from all ages it is important your business and your staff are up to date. If you need help and support with keeping social media policies up to date please contact the HPC team today.
If you would like to discuss or receive any support regarding cyber-bullying in the workplace, please contact the oneHR or the HPC team today.
Back to News