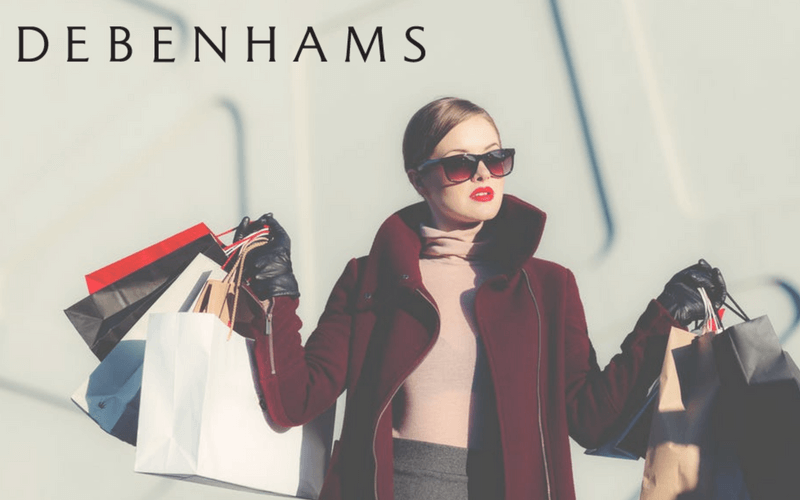 British multinational retailer, Debenhams, is set to cut 320 jobs by March 2018 as part of its £10 million plan to save costs. As a result, Debenhams will eliminate a layer of back office management by March 2018. If this plays out, the organisation will lose one in four of its store managers.
It was revealed in January that Debenhams hadn't financially performed well over the Christmas season. Debenhams described the environment in which they trade in as "volatile and highly competitive". The company has now decided to improve their service through concentrating on their shop floor.
The retailer hopes to redeploy any staff who have had an impact because of the job cuts. Last year it was revealed that Debenhams had ten stores under review for closure if they were unprofitable. The results of the investigations meant two shops in Farnborough and Eltham had to close down. These job cuts will hopefully mean there should be no store closures for Debenhams.
In 2017, Debenhams shares decreased by 20% and their full-year profits were predicted to be between £55 million and £65 million. Sales made after the festive period were said to have not reached expectations after they reduced their prices to compete in the market.
Debenhams isn't the only retailer to have experienced disappointing sales. Marks and Spencer and House of Fraser have also revealed that their sales didn't meet their expectations. Marks and Spencer stated in January they were closing unprofitable stores, meaning 468 jobs are at risk.  
Morrisons have recently eliminated many jobs as well. At the start of this year, the supermarket removed 1,500 middle management jobs. Sainsbury's have also made changes to their organisational structure. They have axed department managers, deputy managers, team leaders, and various other roles.
The retail sector has experienced significant changes to traditional stores recently. The biggest factor is the struggle of competing with online businesses. Making jobs cuts seems to be the only alternative that companies are making to help their business grow. ASOS, BooHoo, and other online companies have seen a rapid increase in sales. Richard Lim from Retail Economics has stated: "2018 is looking like a year of distress for the UK retail industry".
Department stores are costly to run when compared to online businesses; putting them at a disadvantage.
Redundancies
Employers may need to dismiss their employee when they are no longer required for the business. A reason for making an employee redundant could be because the company is shutting down or changing location. Another reason could be because the company is changing what they do and so less staff are needed. Employers may also be introducing new machinery into the workplace. This could mean certain employees are no longer required to perform the tasks.
It is vital that the reasoning for redundancy is genuine. The business must demonstrate and provide evidence that the employee's job will no longer be needed.
Employee rights
When an employee is made redundant, individual rights must be fulfilled. For example, employees must be given a reasonable length of time to search for a new job. Employees can also be entitled to redundancy pay when they have been made redundant. Another right which employees have is not to be unfairly selected for redundancy. It must be made clear to the employee why their job role is no longer needed in the business.
If you need advice or guidance on redundancies, please contact a member of the oneHR team:
T: 0845 509 6854
Twitter: @oneHR_
Back to News