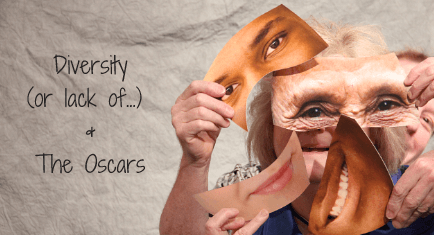 This week in oneHR Weekly I have considered racial diversity in the workplace. It seemed apt to base this week's blog on a recent news headline concerning the Oscars. The very first Academy Awards ceremony took place on Thursday, 16th May 1929 at the Hollywood Roosevelt Hotel. Over the years, as with any awards ceremony there has been controversy over the winners and nominees.
But first, to work through my own personal confusion over the years… Why are the Academy Awards sometimes called The Oscars?…
"Turner Classic Movies host Robert Osborne recounts the history of the prestigious golden statuette, revealing that while the first ceremony took place in 1929, the Oscar didn't get its name till around 1935. Although three people claim to have dubbed the award, it was apparently columnist Sidney Skolsky who got bored of the nameless, shiny gold man and gave it the moniker derived from a vaudeville joke."
This year is The Oscars 88th anniversary, on Thursday, 14th January, the 2016 Academy Awards nominees were announced, but there was uproar…due to it being the second year in a row that every single acting nominee was white. Stars such as Spike Lee said this was outrageous, his message soon went viral and supporters prompted the hashtag #OscarsSoWhite. Within minutes this went viral, and on the birthday of Martin Luther King Jr., Jada Pinkett Smith posted a video online calling for a boycott. She made her point saying that…
"People of colour are always welcome in presenting the awards… I think it is overdue, but the Academy announced that they are going to be making some changes, as they should"
US President Barack Obama has voiced his concerns regarding The Oscars, saying that the current debate is actually an expression of a much broader issue, he said…
"Are we making sure that everybody is getting a fair shot?" He said that the film industry should "Look for talent and provide opportunity to everybody."
Whoopi Goldberg, who is actually in the line up of presenters for this year's awards when asked of her opinion said…
"I won once. So it can't be that racist," she continued. "You need directors and producers who will say, 'Hey, what about so and so?' "They need to be aware that the picture is not complete… You wanna boycott something? Don't go see the movies that don't have your representation," Goldberg said on "The View." "That's the boycott you want. To me, we have this conversation every year."
Since all of the controversy other stars such as Tyrese Gibson, Snoop Dogg and a number of other black entertainers announced their intention to boycott the Oscars. But it is not only entertainers who are not white that are making a stand, George Clooney is also willing to snub the event. For me, this whole scenario just supports the claim that we are still not providing other ethnicities with equal rights, I couldn't be more intrigued to see what will happen as we get closer to the event on the 28th February.
Back to News