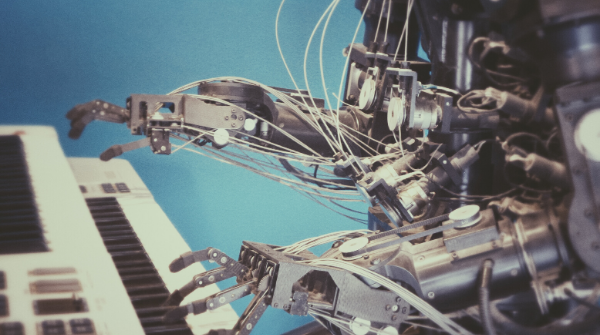 Do employees feel automation has improved their work life?
A survey completed by recruitment experts 'Hays UK', shows the large majority of the UK workers believe automation technology which has been implemented into the workplace has changed their working lives for the better.
Hays UK's created a poll of over 14,500 workers which found 73 per cent of employees have an open mindset towards the implementation of a digital transformation, whilst a staggering 86 per cent said they embraced the current implementation of digital automation within their workplace.
This data also shows that workforces which already have an aspect of digital automation within the office are less fearful of further digital implementation.
Further analysis shows employees which work for organisations that have already invested into automation, are 92 per cent more likely to embrace further implementation, compared to 8 per cent which stated they would fear further implementation.
Comparing this to companies which have not yet invested into some form of digital automation, their employees stated 81 per cent would welcome the implementation whilst 19 per cent would fear it.
Edward Houghton from Chartered Institute of Personnel and Development (CIPD), welcomes a more positive and optimistic outlook on automation within the workplace. Edward goes onto say "Where employees are given less mundane tasks, the job becomes more complex, interesting and exciting".
It is important that businesses incorporate technology which can really benefit the business. Technology which can free staff from mundane, low skilled and repetitive tasks allows them to focus more on strategic and valuable tasks.
The Hays report said employers have begun shifting their workplace culture towards being "open to change" to allow digital automation to be accepted. Support and organisation is vital when implementing digital automation, 41 per cent of employees believe support with training and upskilling was the most important way to prepare for automation whilst 39 per cent of workplaces felt the their organisations lacked the skills needed to make the "best use" of automation
Although 37 per cent of employees believed there would be a lack of support from staff and a further 58 per cent believed the workforce simply lacked the skills needed for the implementation of digital automatized technology.
If a company is serious about investing and implementing automation, it is a necessity they also invest and implement the training needed to keep up to date with the digital skills to operate the new equipment. If the staff not involved in the revamping of the company, the process of automation will simply fail.
If you would like to digitally upgrade the HR aspect of your business feel free to contact the oneHR team today
Back to News