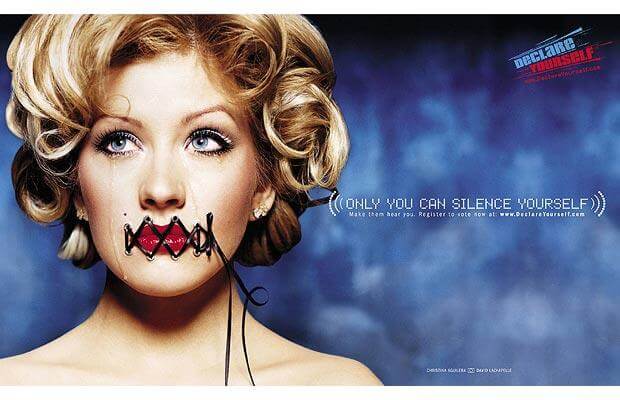 We could go round the houses all day as to why people should vote; people risked their lives so that others could now have such privilege, it must also be acknowledged that in some countries still not everyone can vote. For example, last December was the first time women were allowed to vote in Saudi Arabia.
This is by no means any disrespect, the work of the Suffragettes, Martin Luther King and other human rights campaigners… but that we still have work to do. The UK should be immensely proud that we can vote, and many citizens are. But what about those who don't necessarily not care, but simply do not mind either way? They are not motivated by such as votes and elections, they don't know the name of the Prime Minister or his political party… It's quite alarming that some people still do not know what "Brexit" means!
If you do not make an active attempt to change a situation, can you really hold the right to complain if events don't go your way?
In 2008, the USA launched a campaign to encourage young people to register to vote. It's strapline, "Only you can silence yourself. Make them hear you. Register now at www.DeclareYourself.com". Celebrities such as Jessica Alba and Christina Aguilera fronted the campaign. Aguilera's example is the set image for this blog and in it, she appears; beautifully made up, yet crying and literally silenced, with her mouth laced up. Other celebrities that have supported the campaign are Andre 3000 from the band, Outcast; he appears gagged by his bow-tie. Analysis of the advert explores the theme of self-suffocation. It follows the theory that it is up to young people to give themselves the platform to speak up and make a choice, they must take ownership of their opinions in order to voice them.
My question this week is… What does the UK do to encourage young people to use their vote? Pause for thought, and think about what your organisation could  do to encourage your workforce to vote in the EU Referendum this June. (You could even set an Announcement to remind them)
Back to News