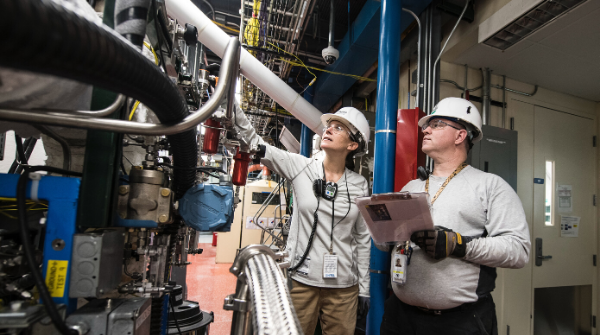 Does a growing manufacturing industry need an updated HR solution?
The manufacturing industry has been growing steadily in an uncertain economy in recent times. With prosperous industries, comes an increase in the need for talented employees to maintain a competitive edge. So how can the manufacturing industry source these sought after individuals. A refreshed outlook on a technology backed HR solution may be the answer.
Developing counties such as India have shifted their focus to increasing activity and productivity in sectors like manufacturing. Initiatives like 'Make in India'  have been developed to scale this industry and encourage further investment. Although the development in progressing the manufacturing industry must be met with a scaling in the quality of jobs offered to be able to maintain this progression.
As any sector grows so too does the demand for the most talented individuals. This is also true for the manufacturing industry. Established giants, booming start-ups and everyone in between are all competing in similar talent pools for the cream of the crop. For manufacturing companies to thrive within the industry they must adopt innovative tech supported HR services to be able to compete.
As the idea of a traditional worker adapts, so too has the practices to hire them. For manufacturing companies to adapt they must invest in the appropriate HR technology to identify the correct individual for the desired role. A severe skill shortage within the marketing industry, as noted by Deloitte with a recent study showing a prediction that from 2015 to 2025 close to 3.5 million manufacturing jobs will be needed, with 2 million of these roles unfilled due to a large shortage of qualified and skilled applicants. This staggering statistic shows how essential an up to date HR system is needed.
In more recent times the retention of highly skilled employees has become a necessity especially in the manufacturing industry due to the looming increase in skill shortage. HR tech enables companies to engage and retain employees in an industry where the tediousness of the role can become a deterrent in long careers. HR tech allows companies to adapt and tweak HR practices seamlessly which ever changing demands and practices, therefor allowing the employees to be the centre of the HR policy design.
As the manufacturing industry continues to grow and adapt, HR tech enables companies to make more informed future decisions and predictions. As technology developments in automation and robotics continues to replace simplistic manufacturing jobs the need for a tech based HR system to provide analytics and more accurate projections is vital to prevent large amounts of future job loss.
A refreshed outlook on a HR tech driven service can not only help in selecting the correct candidate for a position but also can give vital information which can prevent mass job cuts in the future.
If you have any queries with regards to the content of this article then please do not hesitate to get into contact with one of the oneHR team members:
Email: contact@onehrsoftware.com
Phone: 0845 509 6854
Tweet: @oneHR_
Back to News