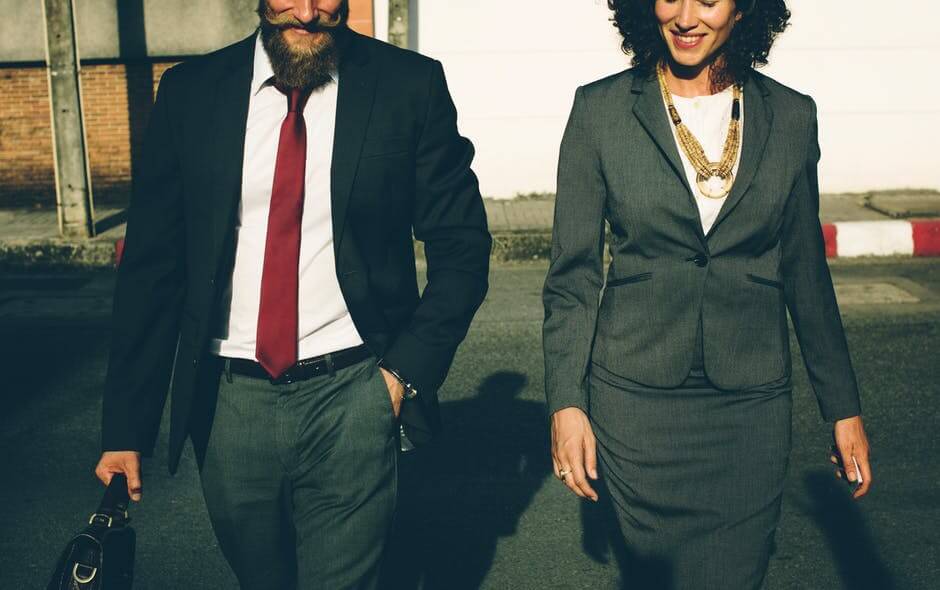 Dress codes for your employees are important and when followed give your company a professional and reassuring appearance, particularly in customer or client facing roles. It also mentally prepares your staff for the working environment, casual clothes which can cause us to switch off and take it easy when at we're at work.
However; despite the benefits of professional dress codes, there are times when it is beneficial to give your staff more freedom on what they wear. Normally in the summer months or through any type of heat wave (such as the one last week in the UK) it is wise to allow more comfortable clothing. Air conditioning units can only do so much for the office; overheated staff simply cannot maintain their usual work rate in such conditions; which could be the start of a downturn in productivity.
National newspaper The Telegraph recently aired the TUC (Trade Union Congress) warnings during the latest UK heatwave; "The TUC has urged firms to temporarily relax their dress codes and leave work all together if it gets too hot. The advice will come as a particular relief for male office workers who are often expected to wear shirts, suits and ties to work." This is the agreed opinion of many experts, allowing workers to wear more casual clothes in this type of weather has been documented to boost productivity.
By casual clothes, we do not mean articles such as shorts or overly revealing summer clothes that are inappropriate in the workplace, but clothes such as jeans and a standard T-shirt. This attire is comfortable but not unprofessional, giving employees the comfort to go about their job.
As well as ensuring productivity, the most important aspect of relaxing the dress code are the potential health implications, being over-heated and dehydrated are common problems in stuffy offices. This could lead to staff going home early, taking time off or simply not coming into work on extremely hot days. The Summer is a prime time for staff to call in sick, they may want to soak up the sun or spend time with their family, don't give encouragement to these attitudes by providing an inhospitable workplace. You also don't want to receive morale deflating complaints from staff which can damage your relationship with them. In extreme cases staff can legally take action, particularly if people have fainted, staff have rights on the conditions they have to work in.
Especially when no clients or customers are on the premises, consider this a good time for at least a temporary casual dress code if it cannot be implemented throughout summer at your business. This is a better solution if your business is not able to be casual all of the time; SmallBusiness.co.uk discusses the current trends in companies bringing in these freedoms: "We're continuing to see demand for workplace attire at the smarter end of the spectrum. Essentially it all comes down to what's appropriate for where you work and what you do." The important aspect to take from this is it isn't possible in all workplaces, for example law firms, but you can definitely be flexible in most fields of work.
The most important thing as an employer with dress codes is to remain flexible, it is seen as old-fashioned or archaic to make staff wear the same clothes whatever the weather. Being flexible also means you don't have to be overly careful as you can always change parts of the dress code when common sense dictates, The Balance advice on this: "No dress code can cover all contingencies so employees must exert a certain amount of judgment in their choice of clothing to wear to work. If you experience uncertainty about acceptable casual attire for work, please ask your supervisor or your Human Resources staff."
Useful links related to Dress codes:
Back to News