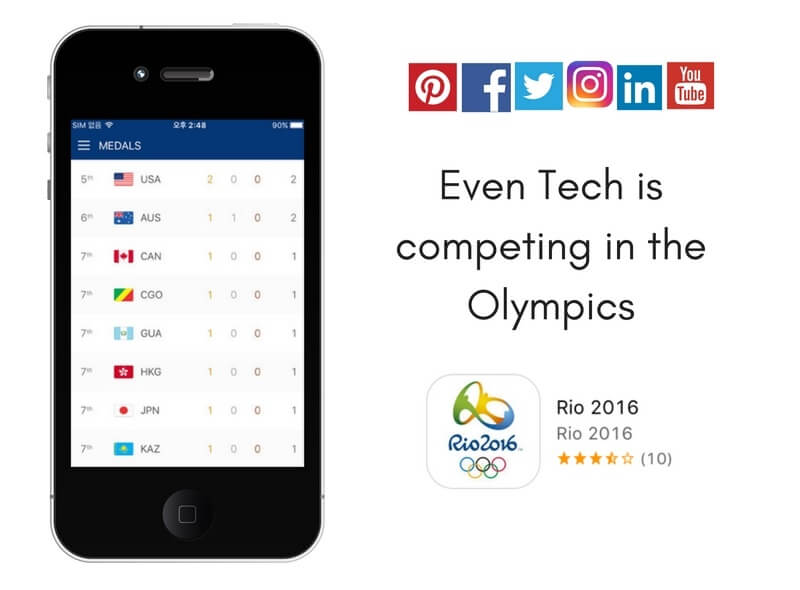 With the Olympic Games 2016 Opening Ceremony tomorrow evening, Brazil will have the opportunity to showcase their entertainment industry to the world. All marketers will leverage the power of large event in which they can then promote their brand, products or services and the Olympic Games 2016 is no exception. The culture of the host country is always a focal point of every Opening Ceremony for the Olympic Games, but what can we predict from Rio de Janiero? According to Tech Radar, "London might have been the first social media Olympics, but Rio 2016 will be all about a multi-platform Games".
Isn't it hard to believe that the first Olympic Games to be filmed was in Tokyo, 52 years ago?
We most definitely take for granted how accessible the Games are in today's society. Tech Giant, Google aim to be the central hub for all things Rio-related, from several new features to it's own app for Android and IOS. That being said, they have not necessarily got this in the bag Facebook had partnered with NBC and has become the Olympics "social command centre". This is a physical centre whereby Facebook, Instagram and NBC have sent some of their team to ensure their audience can have access to scoreboards, videos, events and highlights throughout the Games. NBC are in high demand, Snapchat have also partnered with them to distribute Olympics-related content via a pop-up Discovery channel and their well-known custom Live Story feature.
The question is, who will be victorious? Watch this space… (Or Follow, Tweet or Snap)
Back to News