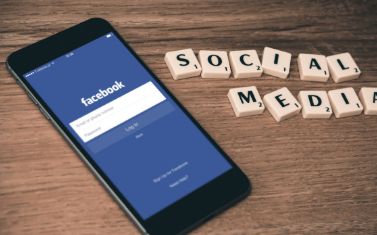 Facebook slammed for gender bias job adverts
In 2010 the Equality Act was created in order to avoid discrimination based on gender, age, religion and more. However recently Facebook have been involved in a media storm as they have been criticised about some job adverts being gender bias.with a bias to them being aimed at men. The American Civil Liberties Union (ACLU) submitted a complaint to the US Equal Employment Opportunity Commission (EEOC) accusing Facebook's advertising system of allowing employers to target job adverts based on gender.
The complaint from the ACLU is based on three women from the states of Ohio, Pennsylvania and Illinois who could not see advertisements for what have in the past been referred to as male-dominated professions. It is thought that 10 different employers posted job adverts on Facebook for jobs such as mechanics, roofer and security but used Facebooks targeting system to select who could view the advert.
Following these findings a separate investigation was launched by ProPublica. The company released a tool which allowed readers to collect data on adverts they had seen on Facebook and send the findings straight to ProPublica for analysis.
Following the analysis of adverts, ProPublica said that it had discovered men were targeted more specifically in numerous cities for driving jobs with Uber. These findings were based on 91 adverts that were placed by Uber and out of them only one advert was specifically aimed at women and 3 being not aimed at any specific gender. In response to this Uber said "we use a variety of channels to reach prospective drivers – both offline and online – with the goal of enabling more people, not fewer, to earn on their own schedule."
Missing Information
The data that has been interpreted should be approached with caution, due to the ambiguity with regards to broad conclusions concerning perceived discrimination on Facebook. The analysing method by ProPublica is not 100% accurate as whilst one advertisement may have been targeting specifically men, another that was not picked up by ProPublica may have been targeting women specifically.
With regards to the complaint submitted by ACLU the Facebook user clicks on the advert to see why they have been targeted specifically, however this does not present them with the whole target audience for the advert and therefore the data could be misleading.
After the news broke about the potential issues with Facebook, it is thought that they are in the process of putting together data and findings to dispute what has been found in other investigations and ultimately respond to the complaint made by ACLU.
Why gender based adverts are wrong?
The Civil Rights Act of 1994 specifically states that discriminating against a person because of race, colour, religion, sex, or national origin is illegal. Additionally the head pf ACLU's Women's Rights Project, Gwen Sherwin, said "when employers in male-dominated fields advertise their jobs only to men, it prevents women from breaking into those fields" (BBC, 2018).
Facebook's Response
Facebook has stated that it is reviewing and investigating the complaint put forward by ACLU and that once a thorough investigation had been done that they looked forward to "defending our practices". A spokesman for Facebook, Joe Osborne, stated that "There is no place for discrimination on Facebook, it's strictly prohibited in our policies, and over the past year, we've strengthened our systems to further protect against misuse".
If you have any questions regarding this article then please do not hesitate to contact one of our oneHR team members:
Email: contact@onehrsoftware.com
Phone: 0845 509 6854
Tweet: @oneHR_
Please follow and like us:
Back to News