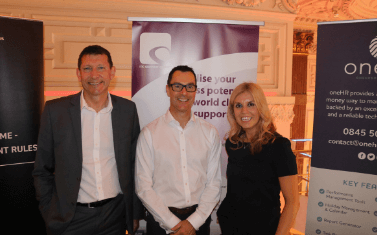 We hosted an event yesterday with leading companies across the North West to discuss how technology has influenced business over recent years.  It was comforting to hear that business owners are all facing the same challenges and in equal measure, reaping the rewards of technological advances.
It is incredible when we look back only a few decades ago at how far we have come.  I recall in my first internal HR role having to turn my computer on 20 minutes in advance for it to 'warm up'.  Do you remember the internet dial up tone too?  My children would be horrified at the concept of not having instant access to the Wi-Fi.  They get annoyed on holiday when I have to explain that they will have to just watch 'what is on the tv'…..there is no catch up button!
The ability to automate back office functions has been a game changer for many small business owners.  I am now able to use technology to reduce business costs through highly efficient payroll, accounting and HR software to name a few.  Automation has freed up human talent to work more strategically.  This is one of the very reasons we launched our HR platform 'oneHR' as we recognised the amount of time HR professionals/business owners were spending on mundane HR administrative tasks.  I now have powerful data about my business at a touch of a button.
Some of this change has been met with some resistance; whether that be from employees, senior management team or the business owners themselves.  On a personal note, I have first-hand experience of such resistance and it is often from people that are afraid of the change and not particularly tech savvy.  At oneHR, we have tried to tackle these challenges by providing world-class training and support to users.  We want to break through the fear that some still have of technology and help them to embrace the change.
What will be next? How will AI shape our future? oneHR recently brought you the report on Tengai, the talking robot created in Stockholm to revolutionise the way in which we recruit…. Wow!
We also touched upon the dramatic shift in the workforce now and by next year; almost 50% will be that of the millennial generation.  I am fearful that many business owners are not taking this generational shift seriously enough and are not evolving their business to adapt accordingly.  The most important life-defining event for Gen Z has been the proliferation of technology and the digital economy.  Gen Z is at home when connecting through a screen.
While Millennials are often considered 'digital natives', many Gen Zs have had a social media presence since birth.  Their lives have been captured, posted and shared with friends, family and followers.  The result is that this generation has been observing, evaluating and living through a screen for their entire lives.
This is absolutely my next topic for debate at an event, as there was a real mix of views in the room about what lengths we should go to embrace this change.
I was also joined on the panel by the very impressive Phil Bird, MD of The PC Support Group who I nick named 'bad cop' on the day, as he quite rightly instilled us all with fear of cyber-attacks.  I am a firm believer that we should embrace technology, but we need to maintain vigilance in doing so.
Thanks also to Steve Smith, the Olympic High Jumper and Director at Raise the Bar for your positive view and contribution surrounding the use of tech within business.
If you fancy attending one of our events in the future then please register your interest with the team at info@onehrsoftware.com
Back to News