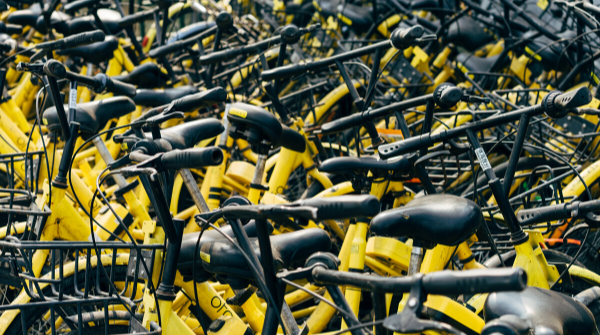 HR Hurdles with the 'Gig Economy'.
The term 'Gig Economy' is known for its freelance and short term working contracts. Although with this flexibility and freedom comes the shadowing bodies of both the legal and political worlds. The number of employment cases which derives from this form of flexible business model has increased drastically with the growth of companies like Uber, Deliveroo and AirBnB.
The wave of the 'Gig' roles gives companies the ease of mind of hiring employees on a flexible short term or 'freelance contracts', whilst ultimately giving the power to the employees by offering a flexible working arrangement to suit their own financial and relationship commitments.
It is important that HR professionals understand this social change in employment norms as in the future it could affect the management and recruitment of businesses other than delivery services and accommodation rental.
Accountability
The processes and regulations in place for recruiting a traditional employee and a gig employee differs tremendously. The HR and training on boarding process of recruiting a traditional employee can take weeks, compared to the instantaneous job allocation in the gig industry which is some cases overlooks the HR process.
As the gig economy grows into new industries the flexibility and speed it offers must be matched with the HR expertise to maintain accountability of the workforce. The gig economy overlooking HR will result in issues of security for employees and clients and GDPR compliance.
Regulations
With further growth of the gig economy comes the need to create new regulations and employments laws which will help HR professionals have some form of backbone when it comes to managing this style of  gig role.
Management
With the flexibility of gig employees brings the problem of integration with the permanent contracted work force which are in most cases cemented to a specific location. As gig workers are in a sense 'self-employed' they are not required to learn a new skill or attend a training course. A solution to this issue may be to hold monthly or quarterly reviews to check if gig workers are maintaining compliance checks, meeting quality targets and still have the correct skills to perform as they should.
Conclusion
With gig workers becoming more common with seemingly fantastic benefits compared to a contracted job, it leaves us to wonder if contracted full time jobs are on their way out. We believe the decision to have a contracted or a gig style of role is all dependent on the position of the employee. Although a gig role gives flexibility and freedom, it does not offer stability and security which for many people is vital to support their lifestyle. In any case HR professionals should be prepared for the potential of a gig style of role being introduced into their business.
If you have any questions regarding the gig industry and how you should prepare for this style of role, please contact us today for further information.
Email: contact@onehrsoftware.com
Phone: 0845 509 6854
Tweet: @oneHR_
Back to News