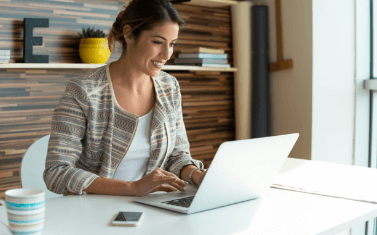 New research has found that 50% of women working in the tech industry say that gender bias during the recruitment process is holding women back from being a part of the industry.
Even though there have been numerous different industry efforts to uplift the amount of women and minorities that are represented within the industry, the research demonstrates that the challenges may be created at the very beginning i.e. the recruitment stage, which is meaning that women may be discouraged from applying for tech roles. This means that businesses may be turning away qualified candidates before they even have the opportunity to get their foot in the door.
When looking at the spectrum of people that are applying for jobs, it is the female undergraduate students that are interested in a tech career that feel the most strongly about the challenges presented by gender bias  during recruitment. 70% view gender bias as one of the biggest barriers to entry for the tech industry.
Hiring behaviours pushing women away rather than attracting them
When asked about the recruiting and talent identification process used by tech companies, responses from business women working within the industry further indicated how tech often fails to accurately describe and therefore recruit for, the complete range of roles and opportunities available within the tech industry. One of the issues that is contributing to this issues is the type of language used in advertisements for new job roles, with many commenting that certain words were 'male coded' and had subtle nuances such as lead or dominant. This risks excluding or alienating women for the recruitment process.
Additionally, job descriptions are also isolating women and providing a barrier to applying for non-tech based roles within a tech firm, with 48% of women stating that job roles are not written with women in mind. Furthermore, research suggests that 50% of British women in tech (and students interested in it) believe that tech companies tend to talk more about the technical roles in the business rather than the non-technical roles that might be of equal interest and importance.
Supporting this is the fact that 64% of women in the tech industry believe that they have to possess a degree or certain technical skills in order to get a job within the industry regardless of the position e.g. marketing assistant, HR consultant. However although this may be an advantage at the recruitment stage it should not be a determinant factor.
In terms of having a clear career path within the tech sector, 53% of women in the UK believe that opportunities for them to progress and advance are not made clear to them from the outset, which acts as another barrier to entry. This feeling is strongest within female undergraduates which indicates the need for the tech sector to highlight the advancement opportunities to young females within the industry.
Are opportunities for advancement different for women and men?
After entering the industry more than 50% of women believe that they are expected to meet every single requirement of a job description in order to get a promotion and advance within the company, while men tend to be promoted based on their potential. Additionally, 60% feel that attitudes and behaviours that are viewed as positives in a male are viewed as negatives in a female.
If you have any queries with regards to the content of this article then please do not hesitate to get into contact with one of the oneHR team members:
Email: contact@onehrsoftware.com
Phone: 0845 509 6854
Tweet: @oneHR_
Back to News