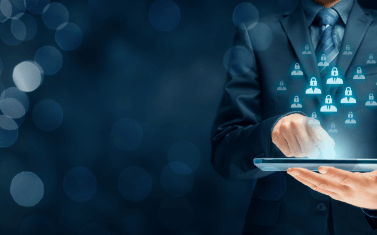 Human resources (HR) departments are full of data, examples of this data are applicant's details, employees and past employees. These types of data can contain lots of personal and important information such as addresses, health information and national insurance numbers. Additionally HR departments have assessment data and information from criminal and credit checks. They also have data about vendors, past, current and future. HR departments also have business intelligence data related to jobs, salaries and benefits. The way that this data is stored and recorded differs in every department and different businesses, with some storing it online and some still using paper.
Over the past couple of years, companies have put more measures in place in order to deal with customer data, specifically, what data should be collected, how it should be stored and what actions should happen if the data was to be compromised.
It is the belief that HR departments have always taken data seriously, however it is time for businesses to take it to the next level. It is time now for HR to develop a marketing-like approach towards their own data.
Confidentiality is key
The words HR and confidentiality are almost intertwined as they are used constantly in the same sentence. This therefore provides an opportunity for HR departments to use the goal of keeping data confidential to keep renewing and updating their policies in order to make sure data is protected.
HR needs to asses data risk
Now is the time for HR departments and businesses to do an internal assessment of their risks In terms of internal data. It is common for companies to believe that a data breach won't happen to them as why would anyone want their data, however this view could potentially be damaging for businesses and therefore is not a risk worth taking.
Data breach policy
Writing a policy is never the top of someone's list of things to do as it can be quite a large and underwhelming task which may never come to use. However it is vital that every business bites the bullet and implements a data breach policy to ensure the safety of data if there were to ever be a data breach.
Plan for missing files
Every business should, as a minimum, should have a plan in place for missing files that include data. Today due to the increase of remote working and flexible working practices it is much more likely that files may be miss placed or lost. Therefore it is vital that businesses have plans it place to counteract any damage that could occur from losing data.
Data is more than employee files
Transparency within business is often key. Being transparent runs right through a business, from the hiring stage to the data storing stage and is often the key to success of many businesses. Therefore it is vital that HR departments are sensitive to employee data, but also to non-employee data and remain transparent throughout.
Proactively share your data policy
Once a policy has been created within a business, it is vital that this is communicated efficiently and effectively. This will create a level of trust and also transparency into how the business is operating in terms of data.
If you have any queries with regards to the content of this article then please do not hesitate to get into contact with one of the oneHR team members:
Email: contact@onehrsoftware.com
Phone: 0845 509 6854
Tweet: @oneHR_
Back to News