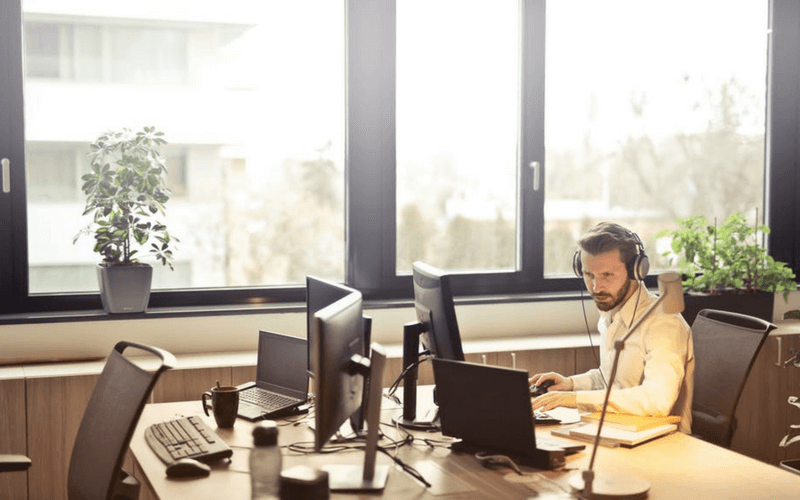 It is reported that 68% of employees have left their jobs due to their employer failing to provide them with learning and development opportunities.
The UK unemployment rate is currently the lowest it has been since 1975 therefore retaining staff members can prove to be difficult for some employers. Research conducted by Totaljobs has shown employees want to improve their skills and develop further in their careers. A way in which employers can help to shorten the UK skills gap is through providing training to their staff.
The study identified that 87% of employers encourage their staff to achieve professional qualifications. Also, 80% of employers agree that all organisations should provide their employees with the opportunity to grow and develop professionally. However, the majority of employees believe their employers aren't doing enough to help them develop. The consequences of this could be crucial to an employer because their employees may find another job which is suited to helping them improve their skills and grow professionally.
Around 81% of employers believe their staff who have received training, perform a lot better than those who haven't been trained. This shows that learning and development opportunities has proven to be successful for businesses.
Employers will benefit from training their employees because they can tailor the training to suit their business needs. For example, a business may need an employee to be skilled in a certain area that none of their current employees are skilled in. This saves the businesses from spending additional costs to hire a new member of staff who does obtain the required skills. Around 90% of employers believe upskilling a team member improves their wider team's output.
The study also showed that 67% of employees think training is more important nowadays than it was two years ago. Brexit is said to have had a large impact on the UK skills gap therefore more needs to be done to train employees so they are highly skilled.
An alternative to help assist businesses with providing training to their employees is to partner with local universities. Around 48% of candidates agree with this and think students should be educated on career paths so they are already skilled and knowledgeable in a specific area of work. Organisations can also offer work placements to give candidates working experience. This is another method of training candidates.
Employees will benefit from learning and development opportunities because they are learning new skills which can help support their individual growth. This could lead to other opportunities in the future. The study conducted by Totaljobs found that 41% of people have gained a new job due to receiving training.
The reasoning for employee's not receiving learning and development opportunities could be because it is costly for the business to fund. Also, employers might not provide the opportunities to their employees because the training courses and time consuming. The company could be involved in a project and may need their employees to be present throughout it therefore the training opportunities are delayed. However, the costs and time make it a worthwhile investment for both businesses and employees.
If you would like some guidance or support on training opportunities, please get in touch with a member of the oneHR team!
Email: contact@onehrsoftware.com
Phone: 0845 509 6854
Tweet: @oneHR_
Back to News