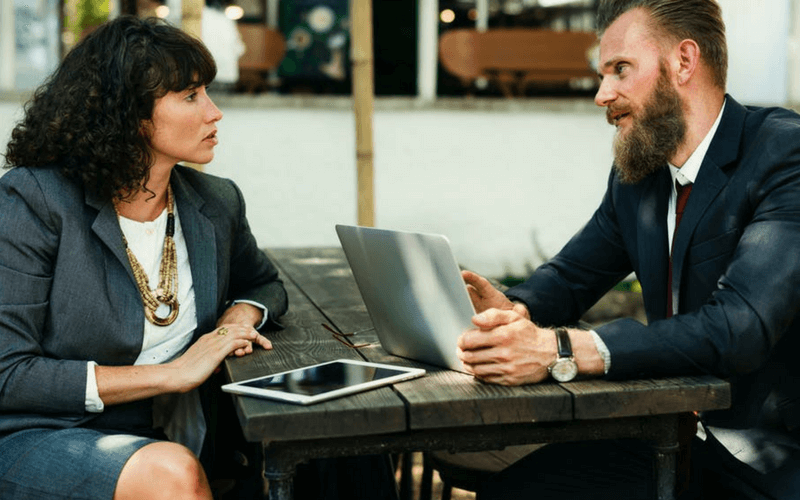 A tribunal has ruled a banking executive was unfairly dismissed following an investigation into two of his employees who engaged in sexual activity at a leaving party. George Eleftheriou has claimed he was made a 'scapegoat' after he was dismissed for breaching conduct rules, and a breakdown of trust and confidence.
The London Central Tribunal heard that George Eleftheriou was a managing partner in Clydesdale Bank's private banking division from November 2010 until his dismissal on 17th October 2016. Eleftheriou was promoted to head of the regional businesses and private banking centre in 2012.
The individuals involved in the case remain anonymous and therefore they will be referred to as N, Z, S and C. George Eleftheriou managed six employees at his business. These included S, who has the head of private banking in London, N and Z.
The allegations against the banking executive were made after a leaving party on 22nd April 2016, for a staff member of Eleftheriou's team, which he didn't attend. At the party, Z, who is male, and N, who is female, were together in the ladies' restroom before they were removed by a security guard. After the event, Z spoke to Eleftheriou about the incident.
George Eleftheriou and his line manager received an anonymous letter claiming breaches of banking code of conduct, including the incident. The letter stated Eleftheriou had told his employees the incident had been dealt with and it was signed it off with £150 worth of champagne expensed by Z. The letter also asserted that Eleftheriou and N has also engaged in sexual activity in the office, all of which the claimant denied.
Once an investigation was made, Eleftheriou's line manager interviewed him. This was around the time when employees had knowledge of Z and N's misconduct and had also noted a clique existed. Further investigatory meetings took place with Eleftheriou, S, Z and N. During a meeting, Eleftheriou explained he had 'lectured' N about the misconduct and reminded her of the importance of maintaining the bank's brand. Eleftheriou was then accused of favouring employees, which he disagreed with and explained if there was a clique, it would have been dealt with. He also stated that the head of banking knew of the incident and said if it something of a similar nature materialised again, it will be "taken seriously".
Eleftheriou was then dismissed by the bank for gross misconduct for breaching of the code of conduct, and a breakdown in trust and confidence in him. It was also found that Eleftheriou refers to N as his 'work wife', and ends his text messages with an 'x' which he later stated was mistakenly sent. N was also dismissed for sending explicit messages to another colleague and same for C who was also dismissed. However, Z was only given a final written warning. S was also given a final written warning, as well as a demotion for not taking appropriate action in relation to Z and N's incident. He also discussed secretly with Z over what to tell the claimant about the incident, this breaches the investigation's confidentiality.
Judge Glennie ruled that Eleftheriou was unfairly dismissed as he wasn't present at the leaving party or involved with the incident. He was potentially made to be a 'scapegoat'. Lesser sanctions were given to other members of staff at the bank who were involved in the event, however, Eleftheriou's management of the situation was questioned.
The Judge also found that Eleftheriou was heavily involved with the dismissal of the claimant and Clydesdale Bank incorrectly relied on his perception of the conduct. This meant that his basic or compensatory awards would be reduced by a third.
Eleftheriou could have prevented a 'favoured clique' from taking place in the workplace and could have taken a more formal approach in terms of investigating the incident between Z and N. It's important to treat all employees fairly no matter what seniority they are.
A reasonable and appropriate disciplinary process should have been carried out and should be applied consistently. In this case, the employer ignored the fact that Eleftheriou had reported the incident to his line manager. All sanctions should be applied correctly and should align with the severity of the allegation. This will help to prevent any similar future events from occurring.
If you would like some advice on applying sanctions and carrying out thorough investigations in the workplace, please get in touch with a member of the oneHR team!
Email: contact@onehrsoftware.com
Phone: 0845 509 6854
Tweet: @oneHR_
Back to News