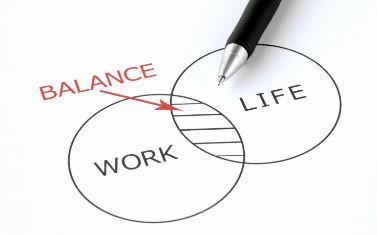 Guest Blog | Agent Marketing
Given the advancements in technology in recent years, the line between our 'work' lives and our 'real' lives can be the thinnest it has ever been. We have desktop computers in the office, and laptops, tablets and smartphones to take home, meaning we are never too far from work or at least thinking about work.
However, no matter what your position is in your organisation, it is important that absolutely everybody takes time away from the office to rest, reflect and recuperate. This may sound like an obvious statement but it's worrying how many people don't allow themselves enough time 'off'.
For over 10 years I spent my working life in various roles in local government that were relatively junior. I worked under some great managers who empowered and enabled me to get to where I am today. I'd also say that these managers taught me so much without them even realising at the time.
Just shy of three years ago I left local government to join Agent, an independent brand and communications agency based in Liverpool's Baltic Triangle. To many, it was a huge risk, and one friend who had worked in local government for over 25 years advised me not to take the job… but I haven't regretted it once!
Despite being a completely different role, in a very different industry, my time here has been incredibly successful. I've played a key role in winning some amazing work for the business and I've even been promoted to head of partnerships. I now manage a team of three, with the ultimate goal of developing the business and ensuring that we have plenty of work coming through the door to keep the Agents busy.
Being a manager was completely new for me, but I'm not one to shy away from any responsibility. Like anything, it takes time to find your feet, and of course you're always learning along the way. I found that the extra workload of managing staff brings the need for a completely different set of skills.
Having to split by time, managing team members who look to me to make a decision, and signing off work were all new elements of the job that were taking up my time. It's times like this when it's easy to take work home, work late into the night and over the weekend.
Then, I thought back to my previous managers, who were constantly stressed and did nothing to change the situation, always working late into the night and at weekends. I knew that I could easily fall into the trap and something needed to change. Thankfully, I received an incredible amount of support from Agent's CEO, Paul Corcoran and our four directors, who shared their experiences of managing time, delegating work and communicating with team members.
Time is extremely precious to me and my family. Working full time and being a father means that I don't get a lot of family time during the week and the two days at the weekend is never enough, which is a struggle most of us face. The last thing I want is for anything to eat into this time. I know how much time spent with my family helps, switching off from emails, tenders and project work to focus on 'me'. I know I perform better after this time away, meaning every morning I am ready to take on a busy day with a positive mindset and clear head.
My advice for anybody working in a busy, fast-paced role is when you feel there isn't enough hours in the day is to take a step back, seek advice from those around you and take time out. You will be a better 'you'.
If you have any queries about this blog or would like to know more about Agent Marketing then click here.
Back to News