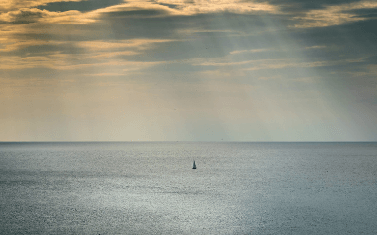 Recently Mental Health has been the topic that everybody has been talking about. The illness has become at the forefront of people's minds after realising the scale of the problem and therefore new methods to help break the stigma surrounding mental health need to be implemented.
Within a workplace environment, it is vital that staff feel as if they can talk openly about mental health and therefore creating a policy where it is acceptable and encouraged to talk to someone is vital. This will positively affect the individual and also the business as 50% of absences are due to work-related stress, anxiety or depression.
5 ways to look after your mental health
1. Don't be afraid to ask for help
When it comes to mental health there is a common misconception that it is something that we should be ashamed of talking about. However, this is not the case and talking about the way you are feeling is often one of the best ways to improve your mental health. So if you find yourself in a position where you are struggling to cope or your feelings are getting too much then just ask for help.
Speaking to friends or family is always a good option, however if you would like to speak to someone else then there are plenty of charities/support groups out there that will help you.
2. Have a break
Getting out and about, having a change of scene is a really good way to improve your mental health. It can range from having a 5 minute work break to get some fresh air to taking a 6 month trip around the world to discover things about yourself that you never knew. Having a break gives you time to de-stress and recuperate from the trouble that has affected your mental well-being.
3. Do something you're good at
Doing something you enjoy helps to beat stress, if you're doing something you enjoy it more than likely means you're good at it and when you achieve something it helps boost your self-esteem. If you immerse yourself in an activity it serves as an escape from worries, boosting your mood and helps you express yourself in a creative way (could also help you meet new people).
4. Be yourself
One of the most important values to hold is that of accepting who you are. Everyone is different and everyone has their own traits, however we are all as equally valuable and special. Feeling positive about yourself boosts your confidence to learn new skills, visit new places and make new friends. Good self-esteem helps you cope when life takes a turn for the worse.
5. Have respect for others
Caring for others is often a key to maintaining relationships with people close to you. It can also bring people closer together. So why not spread that kindness and closeness to help others with whatever battles they may be facing. It can be a simp0le gesture like saying hello to somebody or even going to volunteer at your nearest charity.
If you would like to know more about this article then please do not hesitate to get in touch:
Email: contact@onehrsoftware.com
Phone: 0845 509 6854
Tweet: @oneHR_
Back to News