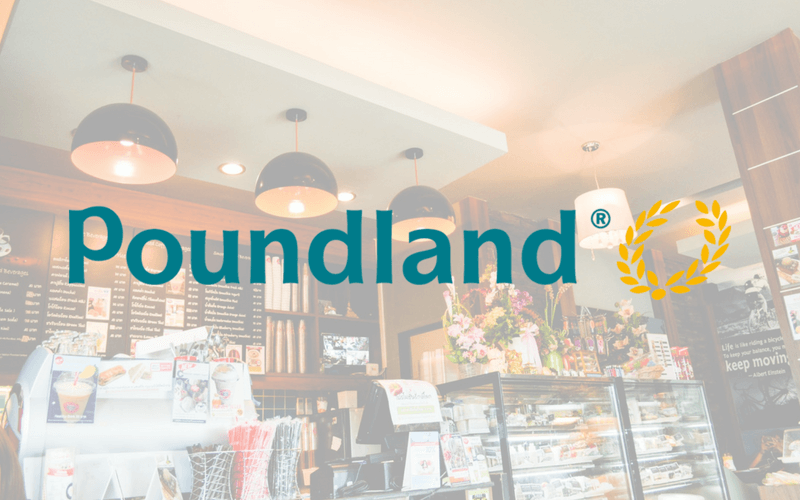 A Poundland store manager has been awarded £20,930.48, after she was unfairly and wrongfully dismissed for allegedly stealing a drink, Norwich Employment Tribunal has ruled.
Employment judge Postle, found Poundland to have no reasonable basis for its belief of Stokes' supposed misconduct and followed a flawed investigation process.
Miss Stokes began working for the British variety store chain back in 2009 as an assistant manager. During her career at Poundland, she progressed to a store manager.
The allegation made against Stokes' for stealing drinks occurred in June 2017. An investigation followed shortly after when area sales manager, Ian Jones and the acting store manager entered Stokes' office to tell her there was CCTV footage of her consuming drinks. However, she was only shown footage of her walking round in the shop with a drink in her hand.
Miss Stokes claimed the allegations made against her were 'vexatious' and 'malicious' as they had been made after her performance meeting with Mr. Yallop, an 'underperforming supervisor'.
Stokes' comments were given 'scant regard' by her area manager and no further questions were raised. Also, CCTV footage of Stokes drinking the drink was not produced even though requests were made to watch it.
During the investigation meeting, Miss Stokes admitted to finding out-of-date drinks on the shop floor. She stated she had no recollection of walking into her office with a drink despite admitting to working 55 hours a week with no assistant manager.
Stokes gave Mr Quinton's name in an adjournment as he was in the shop at the same time of the alleged incident. Two managers at Poundland then rang Quinton and told Stokes to leave the room however, a statement wasn't recorded during the phone call. Stokes was also suspended from contacting staff members.
Jones failed to report further investigations and no statements were taken from witnesses or reports created. A disciplinary hearing was set to take place with Stokes invited however it needed to be rescheduled as it was at such short notice.
Stokes then lodged a grievance with HR against Yallop. The grievance stated Yallop was malicious and vexatious towards Stokes. She also requested for another investigation to be carried out as she thought it was unfair.
After receiving no response, Stokes' letters were discussed at her disciplinary hearing. She disapproved of her grievance being included in the hearing and stated Jones wasn't impartial after her request for further investigation was dismissed.
Stokes was shown the CCTV footage and the video showed her and Quinton walking with a bottle in both of their hands however, that was it. The only evidence used to prove Stokes consumed a drink in this investigation is an email from Yallop. The email explained he had seen both Stokes and Quinton in the shop holding drinks in their hands which are sold by Poundland. Yallop then 'put two and two together' and saw them on CCTV entering the office.
Representatives of Stokes asked why no receipts were ever checked or produced as evidence. The reasoning why no one had spoken to Quinton of the incident is because his resignation made him look guilty.
Stokes was dismissed by Poundland by letter, confirming the theft allegations. Stokes appealed this decision however this was delayed by a month. This was then adjourned as the officer needed to further investigate, before being rejected.
The tribunal found the theft investigation to be "flawed" and not "thorough". There was also concerns over the lack of formal meetings and representation. The tribunal also accepted Yallop's motives for blaming Stokes on stealing drinks were "malicious" and "vexatious".
The judge was also concerned with the shortage of CCTV evidence, till checks, notes of alleged conversations and a damages report. The only evidence used was an email which thought both Stokes and Quinton consumed the drinks.
Stokes' award was uplifted by 15% due to the flawed investigatory meeting, but it was then decreased by 10% as she couldn't explain why she took the drink. Stokes was also entitled to her notice pay because no evidence was provided that proved Stokes had breached her contract.
If you have any questions regarding this post, please get in touch with a member of the oneHR team!
Email: contact@onehrsoftware.com
Phone: 0845 509 6854
Tweet: @oneHR_
Back to News