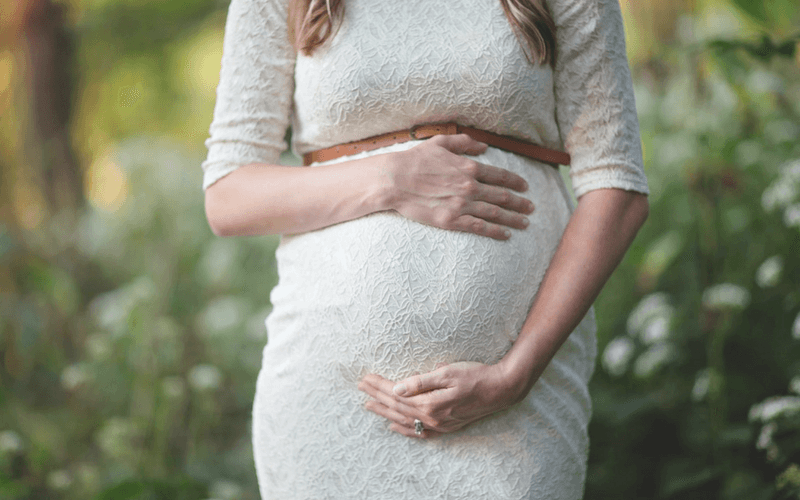 A pregnant woman has been discriminated by her employer for being treated unfavourably and having her probationary period increased for the second time, Croydon Employment Tribunal has found.
Charlotte Kimberley received a job offer on 8th June 2016, to work as a contracts administrator. Kimberley accepted the job offer on the same day and agreed to start on 20th June. However on the 15th June, Charlotte found out she was pregnant.
The employment tribunal (ET) agreed that Kimberley wasn't aware of her pregnancy when she accepted the job offer.
When she informed the recruitment agency who controlled her placement, they told her she'd still be able to start work as a contracts administrator and her pregnancy wouldn't get in the way. Because of this, Kimberley didn't inform the company of her pregnancy.
In July, Kimberley told two of her colleagues that she was pregnant. She then told her office manager Kim Lowe she was 12 weeks pregnant on 25th July 2016. Lowe was surprised to hear of her pregnancy and was unaware what would happen with Kimberley's employment and her continuation in her role. Lowe then took action and contacted the recruitment agency to get discount on the induction fee since Kimberley was pregnant. She also contacted HR and spoke to Kimberley to let her know her employment would still continue.
Kimberley alleged Lowe asked why she didn't use contraception and why she "couldn't have been more careful". Lowe responded and said she did mention contraception however, she was more concerned for her unplanned pregnancy as she had also been in the same situation as Kimberley. The meeting ended with both Lowe and Kimberley hugging.
The ET agreed that Lowe was genuinely concerned for Kimberley and the contraception comment wasn't a criticism, it was emphatic as she had also experienced an unplanned pregnancy.
Kimberley decided in August that she would like to work until her due date of February 2017. However, she later asked to start her maternity leave on December 2016.
Due to her performance, Kimberley's probation period was extended for another three months. Her objectives were set and she accepted what she was asked to achieve. However, her performance was still of concern during the second probation period and it was extended for the second time on 20th December.
Charlotte was then told once she returned from maternity leave, she would restart her probation. Conversation also arose regarding the misunderstanding of Kimberley not telling her colleagues she knew she was pregnant before accepting the job.
The ET accepted that the recruitment agency was heavily criticised and that Charlotte Kimberley had caused "disappointment" for allegedly not confirming her pregnancy before accepting the job offer.
Kim Lowe wrote to the recruitment agency stating she was upset over employing Kimberley whilst she was pregnant. The tribunal found from the letter that the business wouldn't have hired Kimberley if they were aware of her pregnancy.
Lowe's alleged accusations towards Kimberley's pregnancy on 20th December were considered as unfavourable treatment by the tribunal. The claims stating Lowe had called Kimberley a "disgrace" were rejected and employment judge Harrington found she didn't make any discriminatory comments.
The judgement read that Kimberley's employers " did have some ongoing legitimate concerns about [Kimberley's] performance but, in our judgement, the concerns about her pregnancy were a substantial factor for the extension of the probationary period".
However, her employer successfully argued that there was significant documentary evidence to prove the extension of Kimberley's probationary period for the first time. This therefore meant the extension was in regards to her performance and was not considered as discrimination.
A remedy hearing has been listed.
Discrimination is unlawful and against the Equality Act 2010. Pregnancy and maternity discrimination is when an individual has been treated unfairly because they're pregnant, breastfeeding or have recently given birth. A tribunal must uphold a complaint if an employer has committed a discriminatory act.
If you need any support or guidance in preventing pregnancy and maternity discrimination, please get in touch with a member of the oneHR team!
Email: contact@onehrsoftware.com
Phone: 0845 509 6854
Tweet: @oneHR_
Back to News