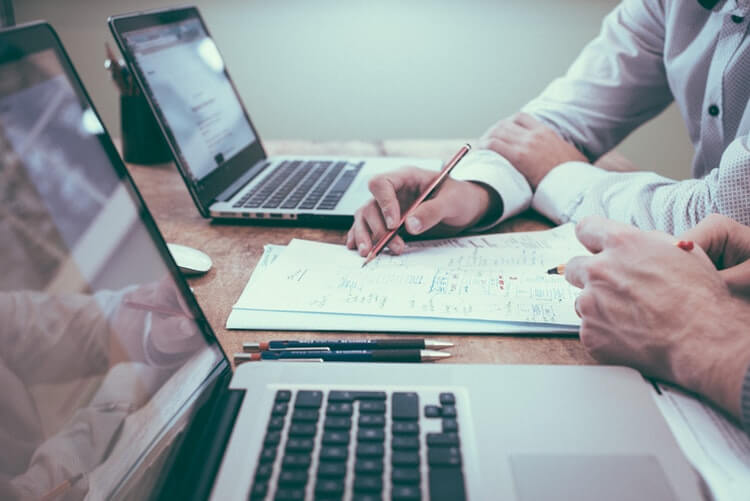 Psychometric tests assist employers in the recruitment process to assess a candidate. The test has extended from the mental ability to measures of personality, motivation, judgement, and aptitude for a specific role. Once the psychometric test is completed, the recruiter will assess and evaluate the results to see if the candidate is suited to the job position that they applied for.
Around 80% of the 'Fortune 500' firms use this form of testing; they are prominently used in volume recruitment to help make promotion decisions.
Personality tests
Personality tests show recruiters if an individual's character suits a job position. The test identifies an individual's values, motivations, and interests. They also analyse behaviours, emotions, and relationships in various situations.
Aptitude tests
Aptitude tests assess an employee's skill set to see if they are the right candidate for the role. An individual's reasoning or cognitive ability is measured in these types of tests. Normally, candidates who complete this test are given 60 seconds to answer a multiple-choice question. The individual's intelligence levels are evaluated to see if it matches the job role.  
Aptitude tests can be taken in the form of:
Numerical reasoning;

Error checking;

Spatial reasoning; and

Diagrammatic reasoning

Advantages of using psychometric testing
An advantage for HR of using psychometric tests is it that it helps to reduce bias. By making a decision based on ability shows a fair approach to recruitment and demonstrates the lack of favouritism in the workplace. Meaning a candidate is hired merely on the basis if they answer the questions correctly or incorrectly.
Psychometric tests also help to save time. By quickly collecting a significant amount of data.They are cheap to obtain as various private statistical firms create the assessments.
Also, psychometric tests act as an assistant when choosing individuals for a new job position. Many organisations use this form of testing because they believe an unstructured interview is an unreliable predictor of success. The tests help to strengthen the employer's decision. According to a survey conducted by Cut-e, just over 80% believe using psychometric tests help to make more reliable and less risky decisions.
Employers hope these evaluations help them understand the candidates better and that they can predict the candidate's performance if hired. They are very useful to employers because they show how well a potential employee will cope in a working environment. Identifying and demonstrating a candidate's relationship with clients and how well they can handle stress.
Disadvantages of using psychometric testing
Psychometric tests are not 100% accurate as candidates can give fake answers. The answers given may not be an accurate representation of a candidate leading to them being hired for an unsuitable job role.
Also, a savvy candidate may study psychometric tests so they can work out which answers are correct. This gives candidates an unfair advantage and also doesn't truly represent their skill set or personality.
Nerves also put some candidates at a disadvantage because they don't perform as well as they could have done. The limitation on time to answer the questions puts the candidate under pressure; therefore they cannot concentrate.
Some candidates may have never had exposure to online testing before. They won't be familiar with the process which can be off-putting and affect their overall test performance.
If you need advice or guidance on psychometric tests, please contact a member of the oneHR team:
T: 0845 509 6854
Twitter: @oneHR_
Back to News