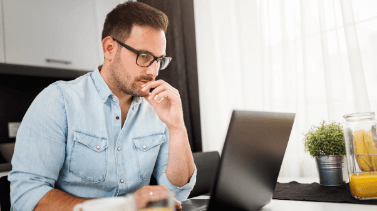 Remote working could be set to stay, with the pandemic kick-starting this initial shift for many businesses. A survey was conducted by the Institute of Directors (IoD) which almost 1000 company directors took part in. It found that 74% of them plan to keep the increased level of home working after the pandemic. In addition, over 50% said that their organisation intends to reduce their physical workspace in the long term. The results of this survey suggest that remote working could be the future in the world of work.
Whilst some companies may not be keeping remote working, other changes that we have seen such as flexible working are favoured. 43% said they are embracing flexible working. The decision to keep remote working is not surprising as only 16% noted a drop in productivity since working from home. The pandemic has allowed us to experience a new way of working, with additional benefits that are not available within the workplace.
Benefits of working from home:
Working is more accessible and sustainable.
This is especially the case for working parents, carers or those with mobility or health concerns.
Less travel time and costs.
Employees do not have to travel to work, meaning they have more time either side of their working day. Whether they use this time to spend longer in bed, for leisure or for spending time with family.
Employees do not have to travel to work, saving money on public transport or petrol.
With the permission of the employer, staff could decide on hours, which better suit themselves. It is becoming accepted that working 9-5 in an office setting may not be required in order to work productively.
It is important for employers to also understand the potential downsides of remote working. Changes are required within a business if they are to successfully remain working from home. Awareness is also needed about new issues that may arise from remote working. This is because employers have responsibility for their employees even when they are working from home.
Potential downsides to remote working:
Mental health issues triggered by isolation at home
Energy bills soaring in the winter
With millions set to work from home this winter, energy bills could soar collectively by £2billion. If an employee is working from home five days a week their energy bill could rise by a fifth.
Difficulty switching off at the end of the day and working over finishing time
Employer's responsibilities:
Employee wellbeing even when they are working from home
Providing employees with the technology and equipment that they will need for working at home
Employers have a duty of care to their employees; they must provide them with a safe working environment. This still stands even if their staff are working from home. They have a responsibility to conduct risk assessments to check that employee's homes are safe and suitable to work from.
The culture of a company is likely to change when swapping to remote working. It is important to accept this. The company will need to reset the culture and work differently if they plan to change to remote working permanently.
Ensure that they comply with the law on working hours when at home. It is easy for employees to work over their finish time at home as it is more difficult to switch off.
Remote working may not work for everyone though. Some may still prefer to work in a collaborative setting like an office. It is important to understand what works best for each individual employee. Offering choice and balance to employees is important.
Benefits of being in the office:
Bringing teams together in person proves to be more productive and enjoyable.
Shared workspace provides employees the opportunity for informal development
Offices are a good opportunity for networking – which is especially important for those early on in their career.
Separates home and work life – less likely to bring problems home
The government have been called on to help facilitate homeworking, especially for SMEs. This comes after the announcement last month, requesting office workers to work from home. With this set to be in place for at least the next six months, some companies will need support to do this effectively.
Calls on the Government:
Give small firms the headroom to invest in the latest equipment and software to making homeworking successful
Improving access to leadership and management training to reduce concerns around the potential impacts on productivity and employee wellbeing
Boosting management skills could be one target of the National Skills Fund
There is discussion around whether new laws should be introduced to protect and support those who are remotely working. Currently there is no legislation that inclusively covers remote workers. If this is current way of working is set to be permanent many believe that new legislation should be introduced to ensure that they are protected. Other European countries have begun to introduce and propose new legislation in regard to remote working. Although it is questioned whether the UK should follow suit. On the other hand, it is argued that it may not be necessary as the UK are ahead of these countries already in terms of legislation.
Remote working doesn't work for everyone, yet works better for others. It is important to listen to your employees opinions before making a decision on whether permanent home working is right for your business. Have a read of one of our recent articles which we think will help you if you are working from home. They are about making remote working work for you and taking care of your mental health whilst working from home.
oneHR HR management software can help to make working from home easier. It is accessible no matter where you are, meaning you can complete all HR tasks at ease even when working from home.
If you have any further questions or queries with regards to the content above or would like to request a demo for oneHR, please don't hesitate to contact the oneHR team today.
Twitter: @oneHR_
Back to News