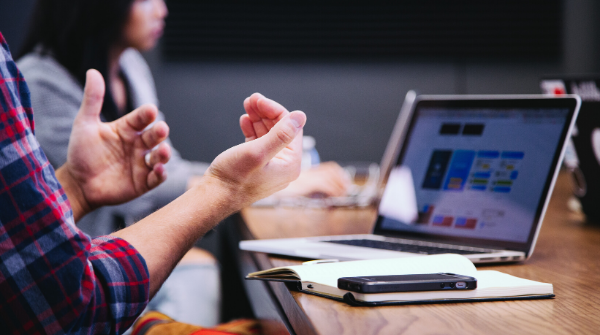 Should social media be used for hiring new staff?
Social media gives companies the ability to connect to billions of potential candidates with just a few clicks. With media platforms becoming ingrained into our day to day lives, it has brought about new method of hiring employees.
A study completed by the Society for Human Resource Management in 2016 found over 84% of organisations are currently using social media as a way to hire. With platforms like Facebook, Twitter and Instagram compiling a user base of over (3.7 billion) active monthly users, it is clear to see the power these platforms can have on making a company's role more visible. Although the stats are undoubtedly impressive, should all employers be focusing their strategy around it?
David Gawthorpe (Head of Resourcing at Stagecoach) believes media platforms should only be used in the first stage of hiring. David goes onto say "If you took hiring in the context of the attraction piece, then for me, absolutely, but I don't think it's the panacea. [It's] a great approach to your attraction strategy as part of your talent acquisition piece and I think it is brilliant because it's just another platform getting you out there."
Vicki Hyland from Global Head of Talent Attraction at BP shares a similar opinion, she believes social media-based hiring should form only a part of an employer's hiring strategy. She adds "You can't solely rely on it to meet all your needs; it should be seen as another string to your talent attraction bow".
However depending on the type of candidate, certain social media platforms can help target a specific type of employee. Vicki says, "You really need to ask yourself, who do I want to hire and where do these people communicate and consume information? If the answer is anyone from school-leavers to millennial's, then the answer is most likely yes, you should be using social media."
A recent study by Aberdeen Group revealed that 73% of millennial's found their current role through a form of social media, this shows depending on the demographic of candidates needed, media platforms can be a useful recruitment tool.
An underlying problem with social media campaigns and adverts is the cost. Stagecoaches Gawthorpe adds, "… it can be quite costly. If all businesses are competing for the same space at the same time – because nobody wants their job advert to go live at 3am on a Sunday morning – it can get quite expensive." Another issue with paid campaigning could be the fact the message you are trying to display does not get understood or received as it should.
In conclusion whether employers and employees like it or not, the social media hiring process is here to stay. Whether it is used for the initial publication of the job advert or is used throughout the whole hiring process, the growth and reliance on social media is undeniable. The new millennial work force coming though is dependant on social media, with 90.4%of that demographic on some form of it. Thus showing the need for employers to adapt media platforms into their hiring campaigns.
If you would like to digitally upgrade the HR aspect of your business or would like any further information on HR, please contact the oneHR team today.
Back to News