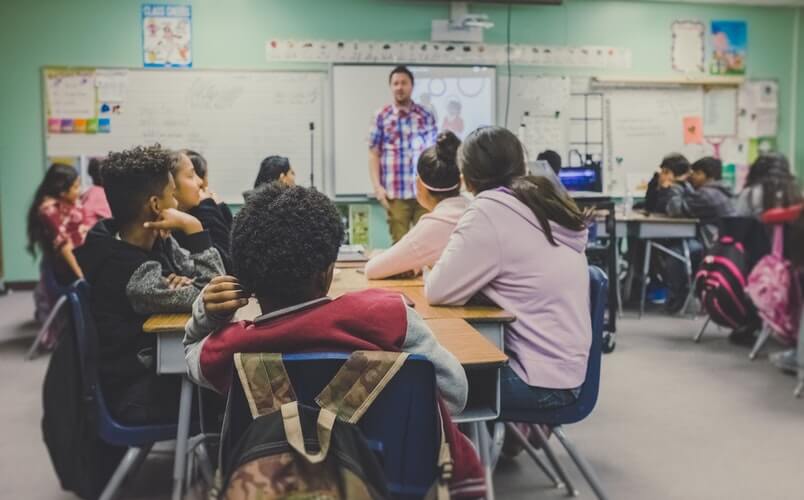 A teacher has been awarded a payout of £646,000 after being discriminated against because of his disability, the Court of Appeal has decided. P J Grosset was fired after showing an 18-rated horror movie to his 15 and 16 year old students. The former teacher stated his judgement in showing 'Halloween' to his students had been affected by stress.
Grosset started working for the Joseph Rowntree School in 2011, a secondary school operated by the City of York Council, as the head of English. Before he began work, he disclosed his condition and reasonable adjustments were made by the head teacher at the time.
In 2013, a new head teacher joined the school and changes were made to measure teacher's success. This came with an increase in workload and it lead to Grosset complaining to the new head due to "unreasonable deadlines, workload and pressure". He also stated he needed to cater to his health issues.
The head teacher referred Grosset to occupational health after a meeting took place on 15th October 2013. However, he didn't accept the head of English's complaints on workload and pressure.
During the same time, Grosset's health took a turn for the worse when his lung function fell to an "all-time low". The teacher may have needed a double lung transplant.
Grosset showed the film 'Halloween', to a class of IGCSE (International General Certificate of Secondary Education) students. The film was played over two lessons on 8th and 11th November 2013. The teacher didn't gain consent from the pupil's parents or didn't tell the school he would be showing the film. Grosset's reasoning for playing the film was to be "a vehicle for discussion in the class about construction of narrative".
It was only until Grosset was signed off work due to stress on 27th November 2013 that the head teacher was made aware of the pupils watching 'Halloween'. This lead to Grosset being suspended from his role whilst an investigation was carried out.
The Court of Appeal judgement accepted it was "inappropriate and regrettable" to show the film to the pupils, however, it was argued the choice of film has been impacted by stress "contributed to by his cystic fibrosis".
In 2014, Grosset was summarily dismissed after a disciplinary meeting. He then took his case to an employment tribunal after being unsuccessful in appealing the decision. The tribunal found out he had been discriminated because of his disability for the purposes of section 15 of the Equality Act 2010. This decision was upheld by the Court of Appeal on Tuesday 15th May 2018. Grosset received a payout of £646,000.
A doctor's letter relating to Grosset's condition helped the employment tribunal to come to a final judgement. This letter was given to the tribunal six months after the dismissal and hadn't been shown to the school Grosset worked at.
This case highlights the importance of taking into consideration an employee's disability before dismissing them. Grosset's dismissal was due to his disability and the head teacher didn't take this into consideration even though they were aware of his condition. Also, the school should have sought medical advice so they were prepared for how the employee's condition could have progressed.
If you have any questions regarding disability discrimination, please get in touch with a member of the oneHR team!
Email: contact@onehrsoftware.com
Phone: 0845 509 6854
Tweet: @oneHR_
Back to News