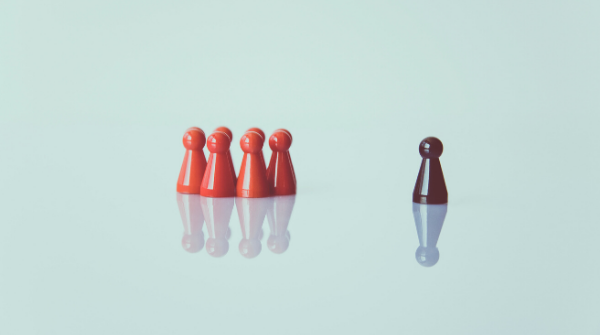 The importance of digital HR leadership
As business and workplace, HR practises digitally update, so to must the 'HR Leadership' within. A 'Digital HR Leader' is a HR change-orientated leader, who can connect the gap between digital experiences, through employee experience and technology, whilst maintaining a business-focused output.
To best optimise a workforce-related decision, a digital HR leader must have an understanding of the bigger picture when it comes to a business's workforce, this includes the intersection of finance data and HCM (Human Capital Management). Business leader's priorities may lie with business analytics, for example the ROI of improving quality of talent, investing more resources into skill building or the real cost of engagement. A good HR leader understands these points are important but also realises what is critical to their success is the factors that influence them, like the workforce and the HR practises affecting them. The role of a Digital HR leader becomes even more so important in this context.
Digital HR Leader Roles.
Defining a HR digital strategy – A digital strategy is a detailed plan for a company's digital HR transformation. A necessity in delivering this is the design thinking mindset. A digital HR transformation should not be thought as a step-by-step guide to completion but instead a never ending progressive journey to an improved business.
Be ready for technological advancements – Being 'in the know' of technology trends and advancements to do with HR is vital. It is clear to see the 'Digital Age' is in full affect and a digital HR system should not take a back seat. As a 'Digital HR leader' you should have the answers ready for questions like, which processes are already automated, what processes could be updated and what update suits and makes the most sense for my business?
Design a stakeholder management experience – One of the most important roles for 'Digital HR Leaders is to involve and inform stakeholders early on in the HR digital transformation, therefore controlling expectations and input in the digital HR transformation process.
What does it take to be a 'Digital HR Leader'
Tech Savviness – As a digital leader you must have an update overview of all things tech that could influence the HR landscape. You must be eager learn and active enough to seek out new opportunities which could benefit your business.
Change Management – The ability to manage change, and how it can both affect the business, stakeholders and the workforce is a key skill when implementing a HR digital transformation
Business Savviness – The ability to align a new digital HR strategy with the current business needs is crucial.
An important aspect to remember with a 'Digital HR Transformation' is that digital HR is used to innovate current HR practises but also is used to work with what the business currently has. It is important to introduce digital HR process at a time which best suits the business and workplace.
If you feel like a digital HR upgrade is something your business could find useful please contact the oneHR team today.
Email: contact@onehrsoftware.com
Phone: 0845 509 6854
Tweet: @oneHR_
Back to News