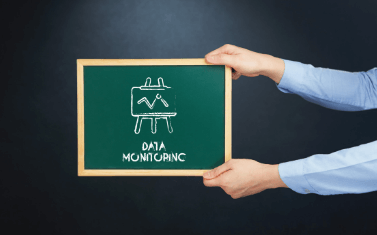 In a world of complete sense and understanding, Human Resources (HR) would be fundamental to any business strategy. This is because for the majority of businesses the people within the organisation are both the biggest cost and the biggest influence on success. Therefore getting the most out of your employees is a fast track to success.
However, even the most forward-thinking HR leaders can find themselves held back from having a strategic input on a business because of three main factors:
HR workers are often pulled away from strategic activities in order to complete day to day transactional and ER work.
Data collected surrounding people is often too vague and does not provide enough insight, meaning that it is only useful for benchmarking.
Within businesses, it is very difficult for HR departments to prove that it will help them to reach their strategic goals, beyond the basic cost-cutting measures.
Four innovations giving HR the scope to work strategically:
Within business, we often hear how HR is coming under ever-increasing pressure to improve efficiency and decrease costs. However, instead of reducing headcount and budgets, the resources that are freed up by technological advancements are usually redeployed higher up the chain within businesses, such as doing strategic work that only humans have the ability to do.
AI has the ability to rank, screen and match CV's to a specific role which reduces cost per hire by more than 70%
Online tech support can save hours per day of repetitive online enquiries
VR is able to reduce the amount of travel time to interviews and meetings
Automation has the ability to reduce duplicated and repetitive work
Three ways that technological advancements are making HR more effective:
Technology is impacting HR in a positive manner by making improvements to efficiency and productivity, however, it is also having an impact on the wider organisation.
Responsive management systems could be the key to unlocking the benefits of flexible working
Data is allowing HR to be proactive on absenteeism
Mobile apps are increasing the ability of companies to performance manage
Some technological changes are forcing HR to become more advanced:
HR within a business is a part that is often struggling with legacy systems and processes and therefore staying in the comfort zone can be tempting, which acts as an obstacle to HR transformation. However, some technological advancements are challenging the status quo and forcing HR to rise to the occasion.
Employee's personal experiences with technology are increasing expectations at work
Data and technology skills are increasingly necessary in HR departments
One fundamental data transformation that has the potential to put HR and strategy at the heart of your business:
Fundamentally, the problems that HR face are based on its perception and being able to prove its importance to the business. The key is for HR departments to express its importance in terms of the business's strategic goals.
Overlaying peoples data with function data is the key to finding value and then expressing it
The current state of HR is one that is extremely exciting and offers the chance for huge growth and importance in many businesses. If you would like to know more about the technological changes in HR then please do not hesitate to get in touch:
Email: contact@onehrsoftware.com
Phone: 0845 509 6854
Tweet: @oneHR_
Please follow and like us:
Back to News