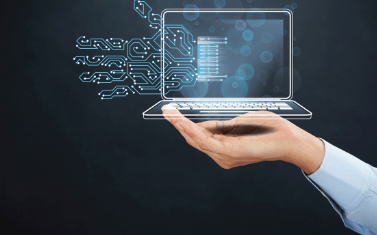 Within business HR departments are being asked to add more strategic value which is giving HR teams a huge and expanding remit in order to add value to the business. However, as the role of HR departments is fluctuating and becoming more dependent on technologies, the current systems that many HR departments have in place do not evolve alongside the role.
Therefore it is vital that businesses take into consideration these six points when it comes to a HR systems review meeting:
Connecting HR throughout the business
The role of HR now in businesses is one that is connecting to all other elements of a company and acts as a central hub, meaning that every other part of the business is connected to HR in some manner. This includes seeing entire processes through such as recruitment and running incentive programmes.
Therefore in order to streamline a business it is not necessary to buy a single piece of software that will be able to do all jobs but it is vital that a business deploys an appropriate HR software in order to streamline business activities, such as document management.
Recruitment and development to address skill gaps
In the majority of market sectors having skill gaps and retention problems is quite a common issue. Therefore if a company were to use a HR software it would allow there to be diverse information stored in one place and accessed easily when needed which would allow for targeted campaigns when recruiting. The ideal software would include some automation, making it easier when a job opportunity arose as the software would simply push the required information to certain sites, such as LinkedIn, and then once someone had noticed the advert the link would then take them directly back to the HR department.
Employee self-service
A popular driver of the digital transformation is letting employees do more to help themselves. Employees should have the ability to look online for when they are next due a pay review, how much paternity leave they are entitled to and even request time off.
A great way to allow this is for businesses to have portals or intranets that allow employees to find out information and it is also a great form of communication for the business as it allows company documents/announcements to be made through the online platform.
Data management
With the new GDPR legislation in place it is vital that all businesses update their data protection methods in order to avoid a potential fine. A modern HR platform will allow for data to be stored in occurrence with the latest data protection laws and will also create automated prompts for HR departments, such as when somebody leaves the business.
Additionally the right that people have to access any data that is being held also needs to be managed by businesses and an efficient way to do this is by implementing a platform such as a portal which allows employees to access the necessary information.
Mobility
When choosing an appropriate HR software it is important that businesses consider the future. This is vital as it may be necessary for workers to be able to access the software through their phone and therefore using a software with an app might be the best option for some businesses.
Management reporting and analytics
Businesses appetite for data has evolved into a need to turn data into actionable insights. As a result of this HR departments are being called upon to provide more valuable insights into employee behaviours, trends and forecasts. It is therefore vital for businesses to choose a HR platform that has the ability to pull together reports and analyse data that can be used in a beneficial manner for the company.
If you have any queries with regards to the content of this article then please do not hesitate to get into contact with one of the oneHR team members:
Email: contact@onehrsoftware.com
Phone: 0845 509 6854
Tweet: @oneHR_
Back to News