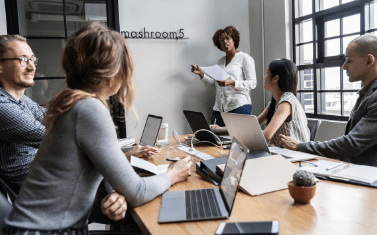 With the changing face of workplace demographics, it is no wonder certain habits and preferences of employees are changing. The way in which businesses operate is having to be examined and analysed with the ever changing demands of the workforce. This therefore means for businesses that there is no better time to change certain practices and implement new ideas. Research conducted by the CV-Library identified the workplace habits that employees want ditching the most.
1. Working 9-5
The CEO and Founder of Quinyx, Erik Fjellborg, stated that employers needed to change their attitude towards flexible working possibilities. There is a common perception that flexible working will increase costs and increase logistical issues within a firm, however with the right procedures in place it can be simple and economical. By introducing flexibility employers will give employees a voice and also a choice which will have a detrimental effect on productivity.
2. Long meetings
One main cause of dissatisfaction in the workplace is the habit of holding long meetings. Elon Musk, the Founder of Tesla, told his staff to remove meetings wherever possible in order to increase productivity. Musk stated that meetings are 'the blight' of big companies.
3. Dress codes
Employees often feel as if professional dress codes are unnecessary within the working environment as they do not appear to have a fundamental effect on the business. It is understandable for employers to want the occasional smart look within the office e.g. when a visitor comes to the office, however the general feeling is that employees should be allowed to choose what they wear to work (within reason).
4. Working from the office
In line with flexible working, one of the main bug bears for many employees was the demand of having to work from the office every day of the week. The main advantage of offering employees the opportunity to work from home is the increase level of productivity due to the reduced levels of stress.
5. Set time for lunch break
Within a business there may be a necessity for there to always be someone at the other end of the phone in case a customer calls. However if this is the case for a business there are methods that can be used in order to combat this issue, such as allowing staff to create a rota to make sure the phone is always answered over a lunch period.
6.The yearly review
Having a yearly review meeting can often be seen as a reactive measure and also one that is considered too intrusive into an employees work life. This is why many companies have changed their managing methods from holding one meeting a year to instead having more regular catch ups, such as having a one to one every quarter. This is generally well received from the majority of employees as staff can raise issues more easily and employers can be more active in certain situations.
7. Set work seats
Having certain seats for different employees within an office can be seen as beneficial for a business as they can put certain departments together to enable teamwork more easily. However from an employee's point of view it is seen as a benefit to be able to change where they are working from as they may have different needs in different situations, for example working in silence on a hard piece of work.
If you have any queries with regards to the content of this article then please do not hesitate to get into contact with one of the oneHR team members:
Email: contact@onehrsoftware.com
Phone: 0845 509 6854
Tweet: @oneHR_
Please follow and like us:
Back to News