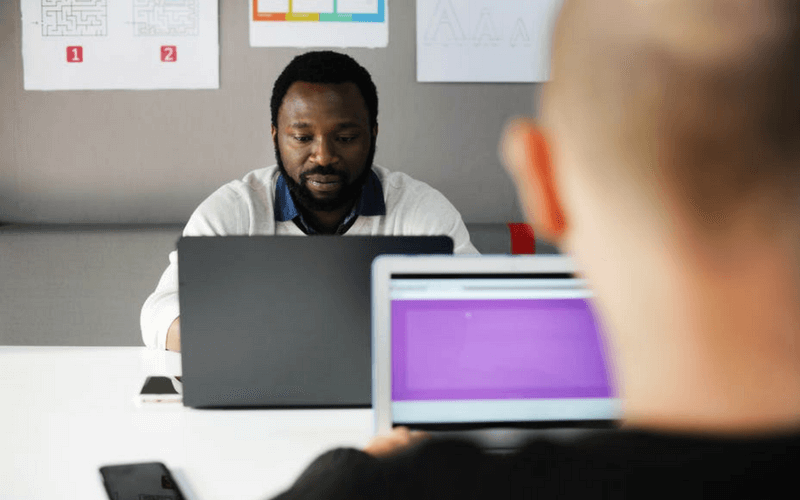 Nearly a third of black employees believe they have been discriminated against in the workplace. This has had an effect on their career progression and other relevant job opportunities. The research conducted by the CIPD shows that 20% of black and minority ethnic (BAME) employees felt they have experienced discrimination, unlike 11% of white British employees. The CIPD have also stated that line managers could be doing a lot more in terms of supporting employees career ambitions.
The research found also showed that BAME employees were more likely to want to see other people in similar job positions as them progressing in their organisation, other than white British workers. This was because BAME workers felt that more diversity would increase their own career progression.
Around 23% of BAME respondents said it would have been useful if they had mentoring provided to them at work. Mentoring is beneficial to all employees, as it helps them to gain more skills and knowledge, so it's surprising that some organisations aren't providing this to them.
It is also reported that 60% of respondents, (43% BAME and 39% white British), said their line manager hadn't discussed their training and development needs with them. In addition, 60% of respondents felt their line manager didn't know what their career aspirations were either. This isn't acceptable as line managers should make an effort in supporting their employees so they can improve and develop within the business.
Regardless of ethnicity, statistics who that 33% of the respondents who said their career progression was unsuccessful in meeting their expectations, and felt as if they had received poor quality line management during certain parts of their career. This reflects poorly on the organisation these employees work for, as it shows they don't care about their progression. Progress is a vital for employees in order to reach their full potential, and it's important this changes now before it's too late.
Race Discrimination
The Equality Act 2010 makes it unlawful to discriminate against employees, job seekers and trainees because of their race. This includes the differences of colour, nationality and ethnic or national origin. Its important race discrimination doesn't take place in a workplace as there can be serious consequences. Employers should ensure they have policies in place which prevent race discrimination. Some examples of policies which an organisation could implement could be in: recruitment, selection for promotion, training and development and discipline and grievances.
Training
Line managers have a large influence on their employee's careers as they can coach, train and mentor them to develop their skills and knowledge. They also provide their employees with lots of opportunities, so its important line managers can support them throughout their work-life. Organisations could look at investing in training for line managers. This will help them to develop and understand that their employees have needs and can also develop through their support.
If you would like some guidance on preventing discrimination in the workplace or if you need advice on how you can provide training to your employees, please get in touch with a member of the oneHR team!
Email: contact@onehrsoftware.com
Phone: 0845 509 6854
Tweet: @oneHR_
Back to News