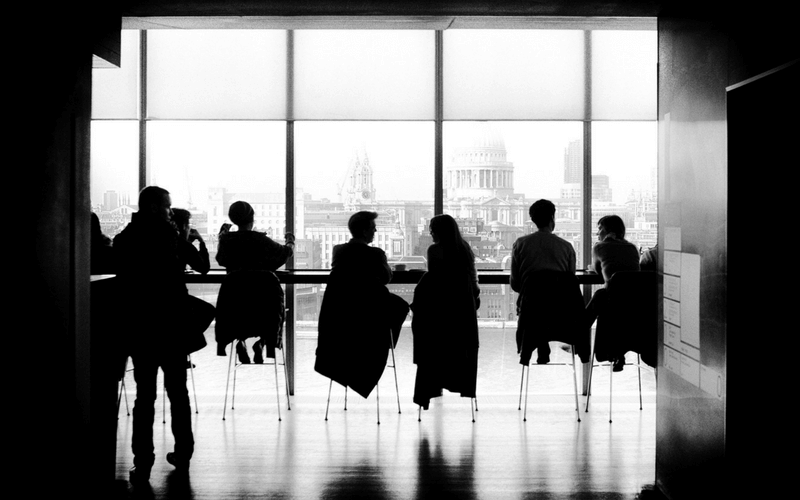 Around 35% of UK business owners fear their management team will cause them to hit a growth ceiling. It is also believed 53% of management teams have never contributed to help grow a business prior to the one they work in now.
Lack of communication
Around 83% of senior managers believe they understand all of the business owner's goals and objectives. Also, 87% of senior managers believe they would be trusted to run the business when the owner is absent, however, more than half of business owners lack trust in their management teams. This shows there is a lack of communication between business owners and senior managers, because senior managers are led to believe that they would be trusted.
Another worrying statistic is that 52% of business owners hide their concerns from their employees because they don't want to come across as being vulnerable. Communication is key for any business to be successful and its highly important that business owners can trust and communicate with their teams.
Lack of planning
Around 84% of business owners only spend 1-10% of their working week planning for the future. Planning is important for any business because it helps to give guidance on when goals and objectives will be achieved. Research has shown that business owners who focus on planning for the future are more than twice as likely to have their business grow at a faster rate.
Small and medium sized businesses are more likely to use their financial forecast for the bank as their business plan, rather than a full strategic plan which larger businesses would use.
Lack of support
Just over half of business owners believe they have full support from their management teams. This statistic is worrying as all business owners should feel supported by their employees. Also, one in five senior managers are aware that the business owner has a completely different vision of the business' future to the senior manager.
It's important business owners ensure there is communication and planning put in place to support the business. Research conducted among 500 UK SMEs (small and medium-sized enterprises) by top 15 chartered accountants Haines Watts, shows there are many obstacles to overcome to break the growth ceiling. However, with the correct planning and communication, businesses will be able to grow significantly. Employees will also benefit from this because their skills will develop and they will become more productive.
Open communication is key for building trust. Business owners should make sure they get to know everyone in their team on a personal level. Making conversations with them about their hobbies, family or values will make them feel more comfortable to communicate with you and also show support.
If there are currently trust issues within the business, the employer should help to overcome them. It should be made clear as to why there are trust issues within the business and who between. Trusting others in the business will help to increase the team's productivity. Business owners should lead by example to show how critical trust is within the business. If business owners start to trust their employees, they will start to trust you back. Demonstrating all of this will help a business to grow.
If you would like some advice and guidance on managing your team members, please get in touch with a member of the oneHR team!
Email: contact@onehrsoftware.com
Phone: 0845 509 6854
Tweet: @oneHR_
Back to News