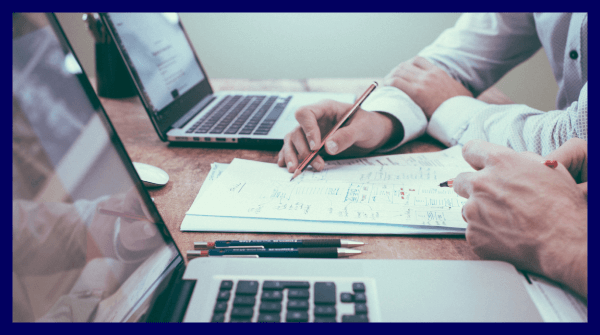 #COVID19 has had a devastating effect on the UK economy. The pandemic has affected almost 50% of all jobs across the UK. According to the 'Open University', over 24% of employees have taken on further learning opportunities to help boost their CV and overall employability.
The Open University's research shows that due to the pandemic as many as five million UK job roles will require new skills.
The UK workforce's response to online learning has been mixed, depending on the age group. For example, the younger generation seems particularly keen to prevent their skillset from becoming obsolete. Over one third (39%) of 18-34 year-olds stated they would invest their own money towards development opportunities if it was to make them more employable post lockdown.
The Open University's enrolment figures confirm this growth with over 950,000-course enrolments since lockdown began. They state that its popular courses have been on leadership, followership and modules on professional skills like written skills and workplace communication.
To help boost furloughed employees skills during lockdown to help them with the transition back to work, the Department of Education partnered with the Open University to help provide content for the government's 'Skills Toolkit'.
However, for (23%) of the UK workforce, said they would prefer to have more guidance and direction from their employers when it came to learning new skills. Has your business offered any form of online learning during lockdown?
For the UK workforce that has been productive and took up online learning, (23%) have prioritised digital skills whilst (51%) have focused on developing their managerial skills.
The Open University stated employers should be open and enthusiastic for the desire of their staff wanting to further develop new skills. It is clear to see the shift in the UK's workforce to prepare themselves for the 'New Normal' once lockdown has ended.
It is difficult to predict what skills could become less essential or obsolete post lockdown. If your current role or business operates on face to face sales it may be difficult for a quick transition back to normality. It is important to prepare yourself now for what will be a very different economy and world post-pandemic.
If you would like to further develop some new skills through online learning, here are some useful links to get you started:
Open University – http://www.open.ac.uk/
Google Digital Garage – https://learndigital.withgoogle.com/digitalgarage
Future Learn – https://www.futurelearn.com/degrees
The oneHR team also want to provide online learning. We want to be able to provide a world-class course on all things people management and HR. To hear more about this or for any HR management software or HR questions, please contact us using our information below.
Back to News