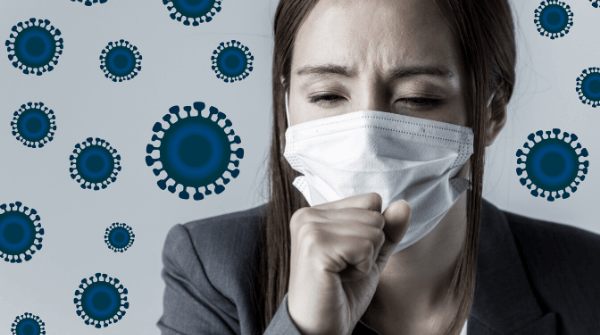 The NHS released a statement today (19.03.2020) that there is now 2626 people in the UK with COVID-19. Should we all be concerned, and more importantly what should your workplace be doing to prevent the spread of coronavirus?
Unfortunately, for 300 employees of Chevron in London, this was the case. A member of staff who had recently returned from a country affected by COVID-19 reported they had been suffering from flu-like symptoms. As advised by the NHS and government, Chevron took action by advising all 300 staff to self-quarantine themselves for a total of 14 days!
This has not been the only coronavirus scare. Closer to home in Cheshire, three schools have been closed due to fears of the deadly virus spreading.
As part of the containment process, the UK has tested a total of 60000 people, with 2626 confirmed positive cases, 80 being in Northern Ireland as of the (19.03.2020). This has led to the government releasing a statement stating the British pubic are at a 'serious and imminent threat'. On Tuesday, the head of the UK health secretary, Matt Hancock, warned the UK to 'brace for more cases'. He later went on to lay out his 'four-point plan' and urged UK tourists who had visited Iran, two cities in South Korea and Northern Italy to call NHS 111 service and to self-isolate even if they show no signs of COVID-19.
In the past 24 hours Norway, Romania, Northern Ireland, Estonia, San Marino, Netherlands & Denmark have all reported their first case of COVID-19.
As more and more popular European holiday destinations becoming infected, the amount of UK cases could increase and the fear of returning to UK offices will also. So what can HR professionals begin to do? How can businesses manage a shortage of staff but also protect their workforce from contracting the disease?
The difference between self- isolation and being instructed by the business to remain at home
If you, the business owner or HR lead tell a staff member, to 'self-isolate' themselves and not come into work in fear of spreading COVID-19 symptoms or because they have been to an affected area, then they are still entitled to their "ordinary daily rate", says Daniel Meyer Lopez, one of HPC's employment lawyers. On the other hand, an employee who is ill because of contracting the COVID-19 virus is entitled to statutory sick pay or contractual sick pay.
What should you do if an employee self-isolates? If an employee self-isolates, is told by a medical expert to stay at home or is quarantined in a country outside the UK, ACAS states there is 'no statutory right to pay'.
However, is this morally the correct thing to do? Or even in the best interest of your company? Lauren Long one of HPC's HR Consultants states, "Although ACAS advise not to pay statutory sick pay in these situations, it may still be in your business' best interest to still pay statutory sick pay. If an employee is eager to return to work due to not receiving pay, the risk of them returning to work could cause further absence due to illness but more importantly, could potentially create a risk to life.
The outbreak of COVID-19 may seem daunting and something that could affect your business, but there are procedures and safety precautions in place to help limit the damage it can do.
Easy actions to implement into your office;
Introduce bacterial hand gels onto everyone's desk
Place signs up around the office to remind to wash hands & cough/sneeze into a tissue.
Temporarily introduce a no handshake policy when greeting each other or clients.
The NHS recommends these following points;
You must check with employees who have been away on holiday where they've been and consult the latest advice from professional bodies such as WHO, the NHS and PHE.
Any employee coming back from any of the affected areas should not come back into work but must self-isolate for 14 days straight away.
The affected areas are changing daily so make the best decision you can at the time, using the information to hand.
Self-isolation means not coming into work, going to the shops, the GP or having any contact with anyone other than close family members, (you can only control them not coming into work).
Keep in touch daily with any self-isolated employee and check that they have not developed symptoms. You can also use this time to check in with any work that they are carrying out.
If a self-isolated employee becomes unwell, they must not go to a GP; instead, they must ring 111 and be guided by them. They will be given further information at that point.
If any employee shows signs of high fever and a cough, they must call 111 and take advice. They should not go to a GP or A&E.
If you would like further advice on how to deal with COVID-19, please contact the HPC team or your HPC advisor.
Email: contact@onehrsoftware.com
Phone: 0845 509 6854
Twitter: @oneHR_
LinkedIn: @oneHR 
Back to News