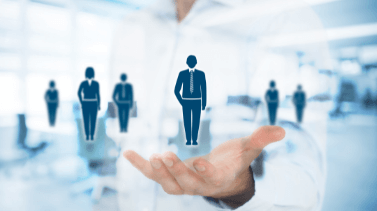 In this article, our Senior HR Consultant, Daniel Williams, discusses the subtle differences between People Operations, Human Resources and Personnel.
The People Operations vs. Human Resources vs. Personnel debacle is a fascinating discussion. The semantics and the job title may seem trivial but influences the perceptions, expectations, and demands of the people-related role.
Understanding the differences can help shift the culture change and remove from the redundant title of Human Resources, similarly to how we shifted away from the 'Personnel' title. However, it is purely an organisation's choice to which designation it will use.
Let us look at some definitive differences;
People Operations = results-orientated/strategy-focused leadership and management of people.
Human Resources = legal/ethical/structural organisation of employees and its teams.
Personnel = Administering employee records and responsible for management and motivation.
Not much difference? At first glance, yes. Many HR practitioners cannot see a clear difference between the names, or yet care. The meaning can vary by company, situation, experience and priorities.
HR/Personnel departments exist to make an organisation operate smoothly. Whereas, People Operations exist to make an organisation operate effectively. Enabling HR to become a partner within business operations.
It is apparent that HR and Personnel are linked to problems; many people state that something is "a HR/Personnel issue". When reinvented to become People Operations, the approach becomes preventative and people operations can become proactive rather than reactive, eliminating the fire-fighting culture HR/Personnel currently hold. It is about energising the perceptions and brand of an entire industry.
People Operations' example job description looks at:
Empowering management and teams.
Strategic HR data and report monitoring.
Improve, test and challenge processes and procedures.
Generate creative ideas and plans.
Monitor the development and facilitate appropriate training.
HR Department's example job description looks at:
Benefit and Reward management
Enforces rules and procedures.
Recruit and retain employees.
Mandate compliance.
Focus on administrative tasks, such as payroll.
All of these crossover, yet the People Operations approach shows progressive and practical structure and is people-first. Whilst the HR/Personnel function works through the lens of processes-first, then addresses the people aspect second. Neither department is a better choice, some organisations if large enough will have both departments to tackle pro and reactive aspects.
As a manager, what does it mean for you? HR offers guidance and a process for you to follow. People Operations would work in partnership to improve and prevent issues through new ideas.
Now, more than ever, people and the importance of how/where/when they work is tethered to their engagement and making success happen. The companies that are winning at the moment are those that reinvent their HR/Personnel teams to be people-led and people-focused. People have evaluated what is important to them during the past 18 months; it is time that companies did the same.
If you have any further questions or queries about the content above or would like to request a demo for oneHR, please don't hesitate to contact the oneHR team today.
Twitter: @oneHR_
Back to News