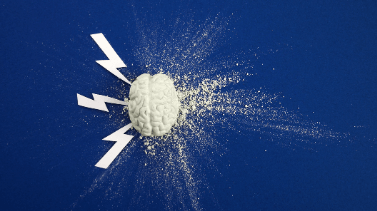 Stress Awareness Month is held every April since 1992. This month takes place to increase awareness surrounding the causes and cures for stress. According to the Mental Health Foundation 74% of UK adults have felt so stressed at some point over the last year they felt overwhelmed or unable to cope. This figure highlights how important this month is in order to tackle this growing problem. We need to be aware of the importance of workplace stress and the impacts this kind of stress can have on individuals, not just within work but in their personal lives away from work.
What is stress?
It is difficult to define exactly what stress means and there are a number of definitions out there. Stress can be considered as situations or events that put pressure on us, or, our reaction to being placed under pressure. Stress is not always a bad thing, it can sometimes act as motivator to take action, feel more energised and get results. But if you often become overwhelmed by stress, these feelings could start to become a problem.
It is important for people to be able to identify what personally causes them stress. The causes of stress can be different for everyone. Identifying the factors that cause stress will help to decide what steps should be taken to prevent it.
Stress in the workplace
Stress in the workplace can affect all areas of a business, from absenteeism to performance to working relationships. Employers need to be able to recognise the signs of stress so that action can be taken as soon as possible before the stress spirals into a serious problem. Everyone experiences stress in different ways. Within an organisation you are likely to have a number of employees with different personalities. This means that stress is likely to manifest in different ways and their reaction to their stress will be different. It is important to note that all employees will have bad days. It is when people begin to displays signs for an extended period of time (around 5 days in a row) you should begin to address it.
Reactions of individuals in the workplace may include:
Extroverts becoming withdrawn
Becoming more accident prone
Becoming short-tempered
A dramatic change of weight
Signs of a stressed workforce include:
High staff turnover
Increased absenteeism and sickness levels
Long-hours work culture
Employees not taking their full holiday entitlement
Low productivity and efficiency
Not only do you not want your workforce to be affected by the impacts of stress, but you do not want these to impact the performance of your business.
Impacts of workplace stress
A study involving 12,000 participants by ORACLE and Workplace Intelligence revealed some alarming statistics.
76% believe their company should be doing more to protect the mental health of their workforce
37% of HR professionals witnessed an increase in stress-related absence over the past year
89% of HR professional have observed presenteeism in their organisation over the last 12 months and 27% say it has increased
Causes of workplace stress
We should be aware of the main causes of stress within the workplace. If your employees seem to be stressed you should carefully consider what the reasons are for this. Once identified, employers should be able to implement steps which should help to avoid and reduce these causes.
These may include:
Workload/volume of work
Management style
Non-work factors – family and relationship issues
Relationships at work
Non-work factors – personal illness or health issues
Pressure to meet targets or deadlines
Effects of stress
Personal effects
Stress is not an illness, however, high levels of stress is damaging to our health. It is not only a significant factor in mental health problems but also physical health problems.
Mental health problems include:
Physical health problems include:
Heart disease
Problems with the immune system
Insomnia
Digestive problems
Who is responsible?
Stress should be considered a risk to the workplace, therefore the main objective should be to minimise the risk of stress-related illness or injury to employees. A proactive approach should be taken to raise awareness and ensure provisions are in place against stress and related illnesses within the business.
Board level
Monitor factors that may highlight high levels of stress and stress-related illness in the business, such as absenteeism, staff turnover etc.
Ensure there is a health and safety policy that addresses the issue of stress in the workplace
Ensure you have effective risk assessments in place and that they are monitored regularly
Plan and acknowledge stress-related risks when making significant changes to your business
HR/H&S
Conduct and review risk assessments and find out about specific issues that may indicate that risk assessments need reviewing
Keeping up to date with the best practice relating to work-related stress
Educate employees about stress-related illnesses and their obligations to inform managers about risks at work
Feedback any concerns about the risk to health from stress at work to board level
Line Managers
Assisting employers to proactively address work-related stress
Consider how to monitor and address potential sources of stress
Report concerns to appropriate senior personnel whilst maintaining any obligations of confidentiality
Employees
Inform their employer if they feel the pressure of the job is putting them or anyone else at risk of ill health
Suggest ideas for which the work could be managed to help alleviate the stress
Impact of the pandemic
The Stress Management Society recently conducted a study with 2000 British adults on stress. It identified that 65% of people in the UK have felt more stressed since the COVID-19 restrictions began in March 2020. The three key causes for concerns following this study were feelings of disconnection, uncertainty, and a worrying loss of control. This is unsurprising given the rigid and strict guidelines which we have been living under for the last year in order to tackle the pandemic. Therefore it is imperative to be aware that people may be suffering much more this year and be sympathetic towards this.
In support of Stress Awareness Month we are hosting a peopleHUB webinar 'Mental Health – Are you playing your part?' on Wednesday 28th April at 2pm via Zoom. At this event, we will be discussing Stress and Mental Health within the workplace. Our panel of experts will be providing advice to employers on how to spot and tackle such issues. Don't miss out! Secure your free place here.
If you have any further questions or queries about the content above or would like to request a demo for oneHR, please don't hesitate to contact the oneHR team today.
Twitter: @oneHR_
Back to News