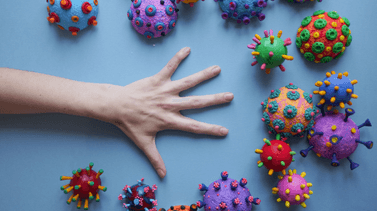 Experts have been calling for the UK government to introduce further restrictions as confirmed cases of the new Covid variant, names Omicron, begin to rise. Many of the experts have stated they believe that businesses and the public need to take the first steps in bringing in new safety measures instead of waiting to be instructed to by the government.
The Covid Variant Announcment
On the 27th of November, Prime Minister Boris Johnson held a press conference to discuss the discovery of the Omicron variant in the UK. In what many have described as a repeat of the winter of 2020, it was announced that restrictions would be implemented in an attempt to curve the growing numbers of the new variant.
The government has been criticized previously for their failure to act quickly enough when advised to implement restrictions at times when infection rates had increased. This winter, the government seem to have acted quickly, however many still criticize the government for the perceived lenience of the restrictions in place.
What are the New Restrictions?
The Prime Minister announced that from Tuesday 30th of November, face coverings would become mandatory in shops and on public transport in England, but the hospitality sector will be exempt from these changes. In addition to this, The Prime Minister also announced travel restrictions.
The announcements also include the reintroduction of PCR testing for all individuals that enter the UK on day two after their arrival, the reintroduction of mandatory self-isolation for all Omicron contacts, and a potential extension of booster jabs.  
During the press conference to discuss the Omicron variant, first discovered in South Africa on 24th November, Johnson stated these restrictions were "temporary and precautionary" and will be reassessed in 3 weeks.
The new face-covering restrictions bring England in line with the rest of the nations within the UK where Scotland, Wales, and Northern Ireland universally require face coverings on public transport.
What do Experts Have to Say?
Although the current restrictions will have minimal effect on businesses, experts have warned that business owners should begin to plan ahead to help reduce the impact the new variant has.
Gemma Dale, lecturer at Liverpool John Moores University said "Responsible employers should not be waiting for the government". Dale tweeted that "where roles allow it, companies should encourage as much home working as possible".
"Supporting people to travel outside of peak hours with time flexibility, and you don't really need that Christmas party" she added, pointing out that if things are fine in a few weeks, measures can be rolled back. In addition to this, Dale also suggests in-person training and face-to-face meetings should be moved back online.
Ruth Wilkinson, Head of Health and Safety at the Institution of Occupational Safety and Health (IOSH), agreed with Dale that firms should not wait for the government to take action, adding that they should regularly review their risk assessment and monitor their Covid arrangements.
"If cases of the Omicron variant and others do rise significantly, we could be in for a difficult few months, but employers and employees can all play their part by implementing and following working safety guidelines," she explained.
However, not everyone agrees with the idea that businesses should implement their own restrictions. Alan Lewis, partner at Constantine Law believes that isolation restrictions will help create difficulties for businesses, warned that employers may have to wait several days after the detection of an infection before it is known whether a Covid sufferer has the Delta variant, where isolation of contacts is not compulsory for those who are vaccinated but PCR testing is required, or Omicron, where all contacts must self-isolate for 10 days.
It is yet to be seen whether these restrictions will have a major impact on both businesses and reduce the impact of the Omicron variant. Nevertheless, it would be useful for employers to plan for major disruption to operation as if the rates continue to rapidly increase, it may be likely the government introduce much stricter restrictions once the review takes place.
If you have any further questions or queries about the content above or would like to request a demo for oneHR, please don't hesitate to contact the oneHR team today.
Twitter: @oneHR_
Back to News